I have successfully completed the flag canvases for my Son's room...almost 'geometrically correct'! The only difference is the edges of the flags, particularly noticeable in St Andrew's Cross and St Patrick's Cross. The edges of the crosses should be in the middle of the edges of the frame, but because I had to base all the flags on the template of the Union Jack (so they all looked the same), I had to use a little creative licence! At least the middle part of the Union Jack is 'correct', which was my main concern!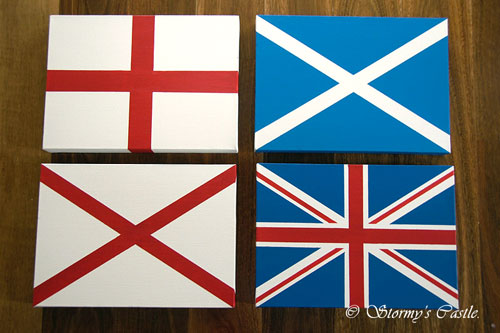 It was also tricky matching up the correct colours from a computer screen, and St Andrew's Cross could have perhaps been a little lighter, but I won't be too picky, and I'm sure my Son wont either!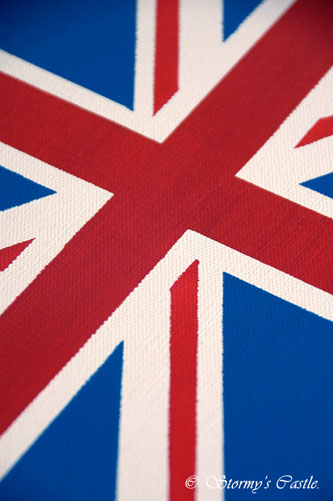 I could not have done this little project without my new best friend....purple low tack masking tape!!!
Despite spending a lot of time on this, I did manage to go on a little shopping expedition and buy something I have been admiring for a while (just needed to wait until I sold my blue bird canvas before I could justify buying it!).
My new armillary!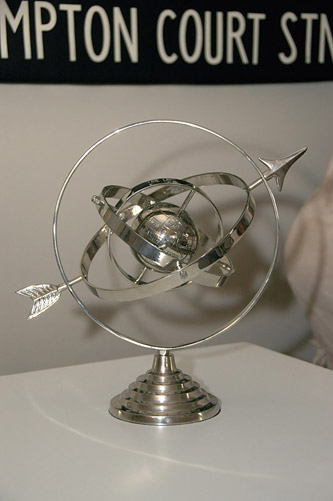 Not sure where it's permanent home will be, but at the moment it's on the side table in the family room under my bus blind!