It's great to be on holidays and able to finally dig out the vintage paper and scissors! It's been a while....a little too long, in fact.
I found an early 1960's Readers Digest Atlas at a Fete several months ago, and put it aside for a rainy day! It's not the only 'old' atlas I have, but this one has beautiful soft muted colours, perfect for my butterflies. I wanted to create something a little different to the formality of my usual 6 butterfly shadow frames, with the idea that the butterflies needed to 'fly' across the frame.
This is what I ended up with: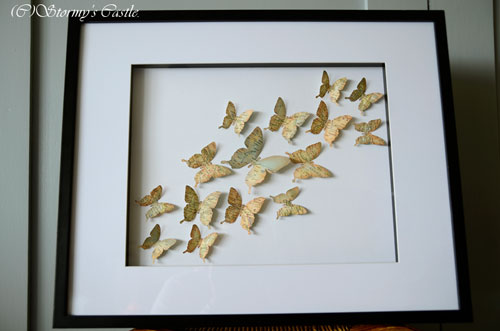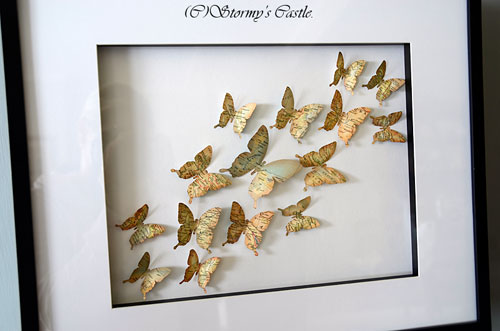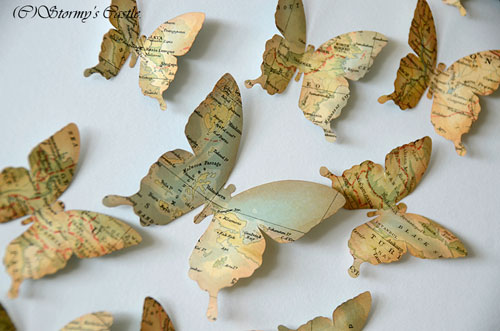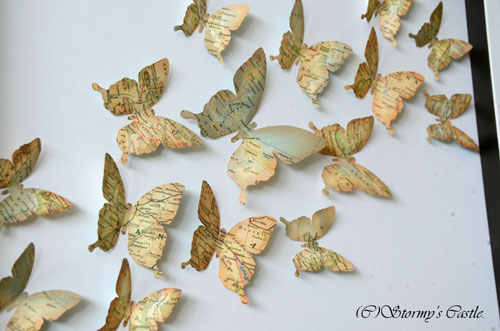 This one is already for sale in a shop on the Mornington Peninsula, so I made another for me. This time using vintage sheet music and it will reside above our bed. No pics yet, though. Maybe once it's up so I can photograph it with my new bedside lamps.
The next version may require a little tweaking, but that's part of the fun of it! There are 3 different sizes of butterflies, but I may make the smaller ones even smaller.
I have an idea for my collection of vintage stamps, too, so watch out for that one (provided it works!!!).