As the title suggests, it was time to move all of my crafty 'stuff' from the familyroom/meals area into it's own dedicated space. It has always been tricky working on something, having to pack it all away to clear the table for dinner, only to set it up again after. My pile of 'stuff' (although mostly stored away in a rattan trunk) was ever growing, and was crying out to be organised!
..and so, the transformation of the 'just-chuck-it-in-the-spare-room-and-I'll-deal-with-it-later' mess begins!
This is what I had to deal with: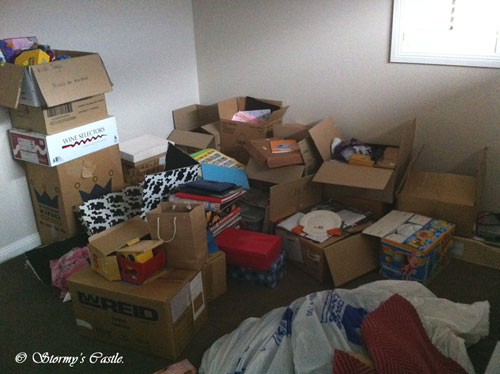 There was lots of reorganising and throwing out to be done. A lot of it went to the op shop, but most of it actually got moved to the other side of the room...to be sorted on another rainy day!
After planning and measuring, it was off to IKEA to go shopping: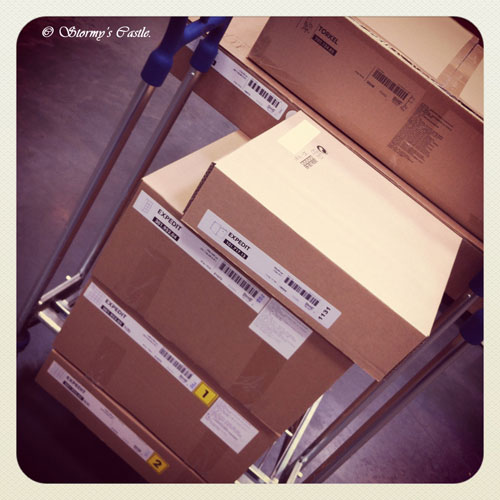 6 boxes later, it was home again to begin the construction.
Piece 1: a 4x4 EXPEDIT in white: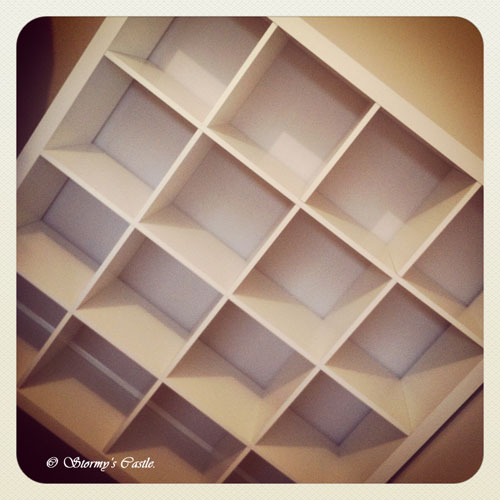 Piece 2: The EXPEDIT Desk attachment in white: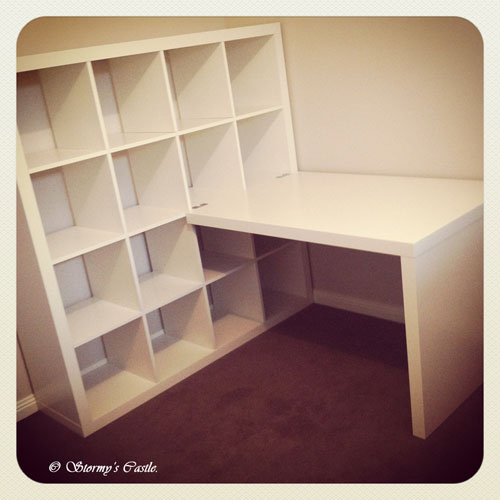 Piece 3: An EXPEDIT 2x2 for under the windows: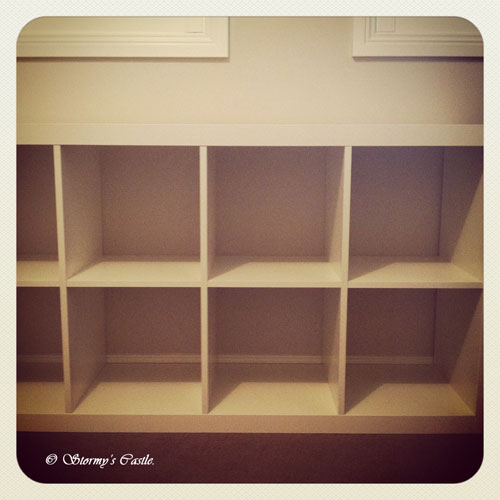 Piece 4: A new chair and floor mat. Put it all together with a few boxes, magazine files and an EXPEDIT draw, and ths is what I have: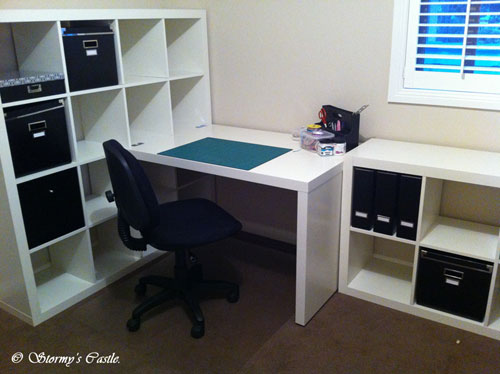 It's still quite bare at the moment, but I'm slowly adding all my stuff to the shelves and tidying up. I still need to get a light and a pin board for the wall above the desk for all my inspiration.
I have since added a set of drawers to keep my A4 paper in (colour coded, of course), and a ribbon dispenser I found in Spotlight while looking for other storage boxes.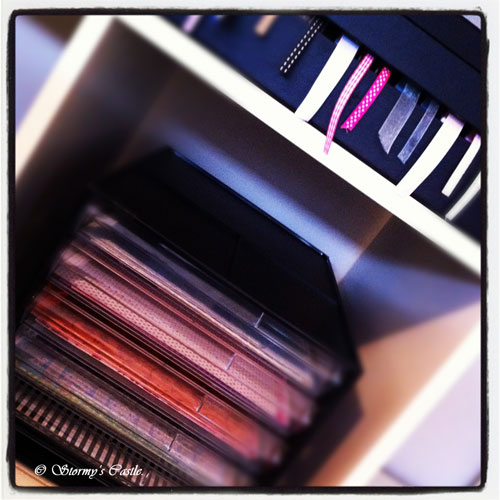 Looks a little more organised, doesn't it? My apologies for the phone pics, I promise to take some better ones once the space is complete. These were all taken on the fly!
Stay tuned for some more pics once I inject some personality into the space. There is still quite a bit to do!