Once again, it's been a very busy time at Stormy's Castle, and I haven't found much time to do anything else other than organising events at home or at school.
Since last time I posted, it was my Son's 8th Birthday Party, and I set about creating the Union Jack guitar cake I promised him. I agonised for days over how I was going to create the Union Jack aspect of it, whilst keeping the lines neat and the whole thing 'mostly' geometrically correct!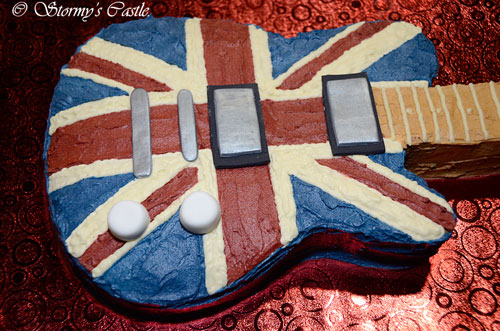 I was lucky to find a picture of a Union Jack guitar on the internet and enlarged it. I then traced it to make the guitar template, then used the template to cut out sections for the icing. I left the white parts until last and piped them on in between the red and blue sections.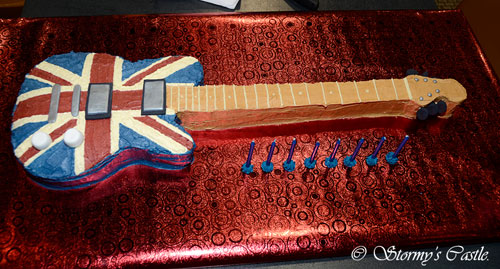 The pick-ups, volume knobs and tuning knobs were made out of fondant, and the frets on the neck were piped. It wasn't difficult once I worked out the 'how to's', but it was time consuming!
Next party in the family was my own. It was a 'big' birthday, which is why I decided to have a party! Once I had chosen my theme of "Hollywood", I set about coming up with something a little different...then having to execute my decisions at a relatively low cost!!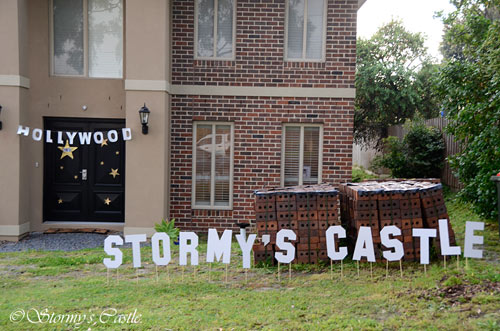 Firstly, I had to have a "Stormy's Castle" sign out the front in true Hollywood Hills style! I found a Hollywood font online and printed the letters out on A3 paper, then cut them out and traced around them onto white cardboard (which was actually an old polling booth from the last election!). I then used large bamboo skewers taped to the back to stick it into the ground.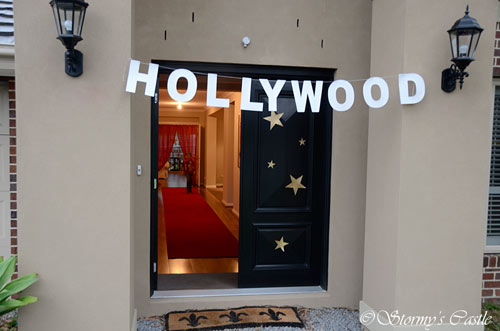 The "Hollywood" sign strung between the lights was from Lombards. I grabbed a couple of packets of various sized cardboard stars from Riot Art and spray painted them gold to decorate the front door and around the house. So much cheaper than buying already gold stars. The larger gold star with "VIPS" written on it was cut out of gold wrapping paper (I also had one for the "CLOAK ROOM", "STAGE DOOR" (a.k.a The powder room!) and the "BAR".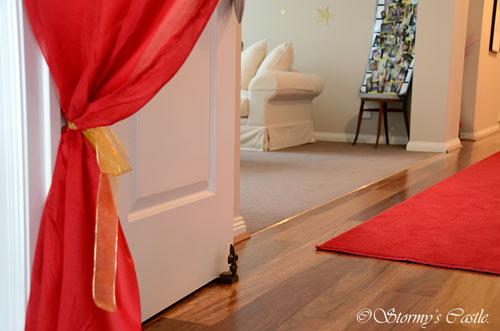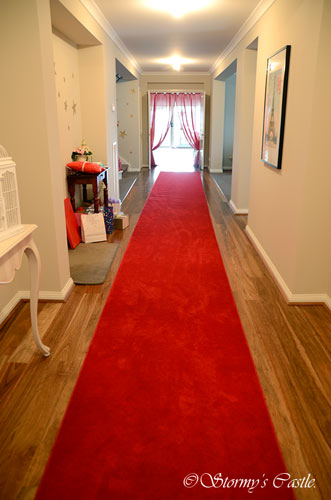 I hired a 10m roll of red carpet to put up the hallway, and bought a $20 pair of red curtains from IKEA to have at the end, tied up with gold ribbon. I used a light weight curtain rod, which was nailed in place to the top of the architrave above the door, which, now removed, you would never know was there.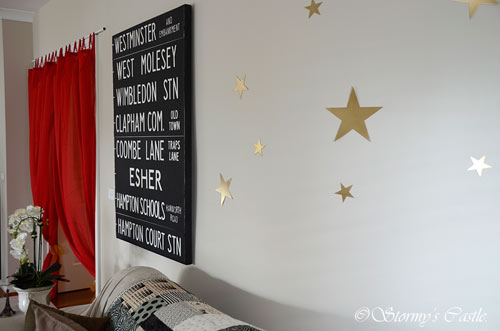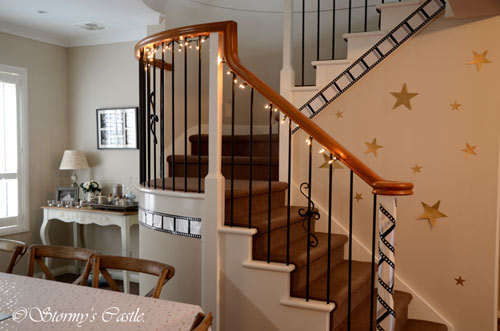 I found a roll of film strip at Lombards and decorated the stairs with it, as well as the fairy lights I use at Christmas.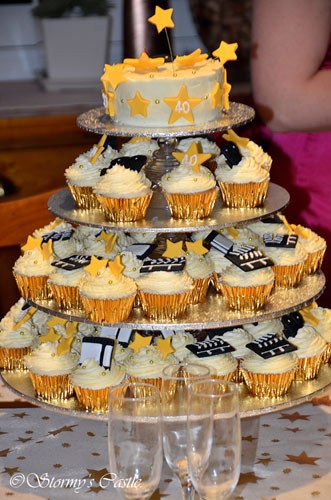 I decided to 'construct' a cupcake tower with a small cutting cake on top, as I had done for my Daughters 10th Tea Party. I spent most nights in the 2 weeks before making cupcake toppers out of fondant.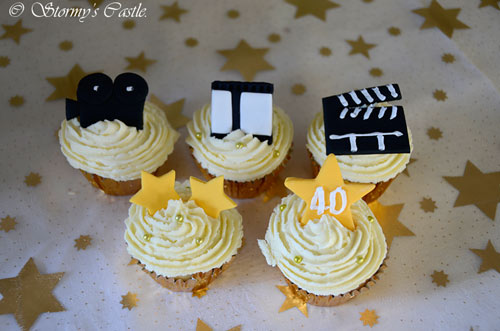 I had stars, film strip, cameras and clapper boards.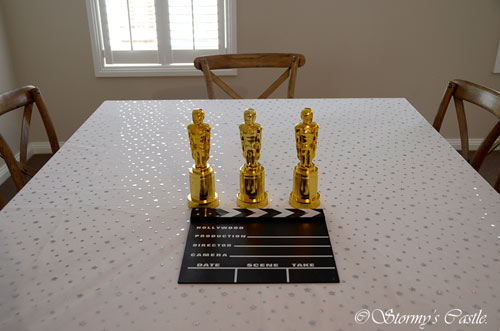 A Hollywood party wouldn't be complete without a few Oscars and a clapper board, which made great props for the photos!
So, how does one dress to their own Hollywood 40th Birthday Premiere? Marilyn, of course! I'm in disguise, so I think I can leave this here... :-)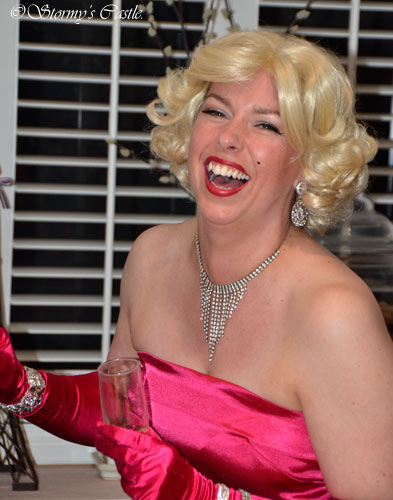 PS: If you have good eyesight, you may have spied some dining chairs! They came in and were picked up the day before the party....but that's for another blog post, as the matching table hasn't arrived yet!
PPS: Diamonds are a girl's best friend! ;-)