As the title suggests, life has been a little crazy lately, and I feel I'm so behind in everything. It's actually been a somewhat relaxing day today, though, catching up on some things and enjoying some internet time (ie; me time!).
My Mum celebrated her 70th Birthday in July, and I decided to make a cake for her. Well, Hubby actually made the cake I did all the decorating ;). It's a little out of proportion, and the pier is not built to Australian standards by any stretch of the imagination....but you get the idea!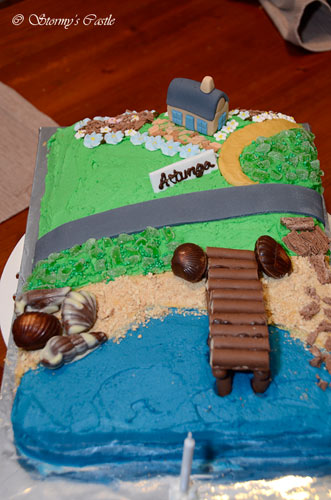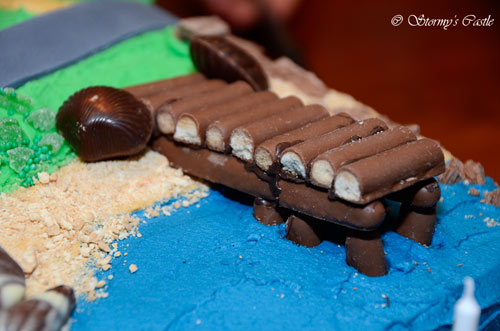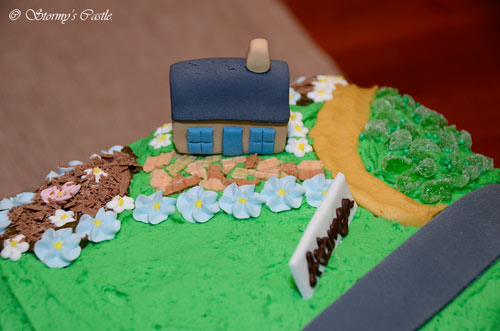 We then spent 5 days away in Canberra in early August. I was going up for a conference, and the whole family decided to join me and make it into a little family 'roadtrip' getaway. We crammed in as many places as possible, and gave me a little chance to take some photos.
Once we got back I was tied up helping to organise the annual school disco (what a night they had!), and once that was over and my back and feet felt better (perhaps near 40 year old's shouldn't 'shuffle'), I then had to think about my Daughter's 10th Birthday celebration. No rest for the wicked!
I thought it might be her last 'girlie' party, so I quietly went to town on the pink and green! It was just a family get together...but that in itself ends up being for 24 people! It was a 'Tea Party' theme, and I had a white tablecloth with a mint green tulle decoration down the centre. I had 4 of my apothecary jars filled with pink, white and green lollies, fairy bread, a selection of hot canapes and a cupcake tower!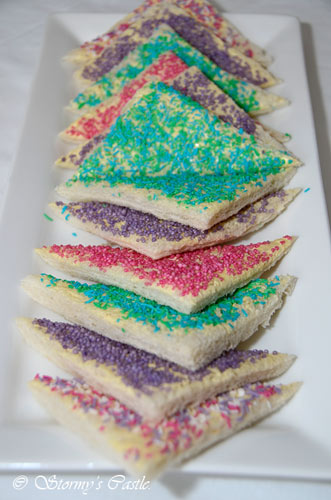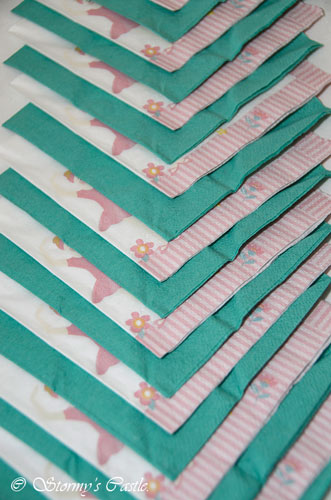 As well as having the cupcakes, I also wanted to do a small cutting cake on the top of the tower, where I could fit a candle and more decorations. The actual tower itself, is made from 3 silver cake boards from the local cake supply shop, separated by 2 crystal dessert bowls blue-tacked onto the bases! The bottom base was then placed on a glass cake stand to raise it off the table. A cheap and effective alternative, and it then will break down to store in the cupboard!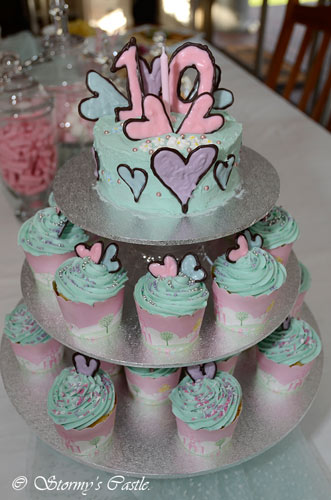 The top 'tier' I didn't stick down, so I could lift it off to be 'cut', otherwise the whole thing would probably have toppled over! It worked a treat!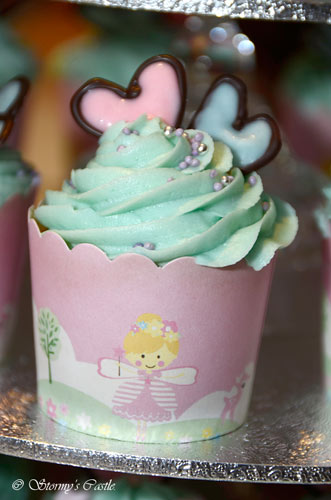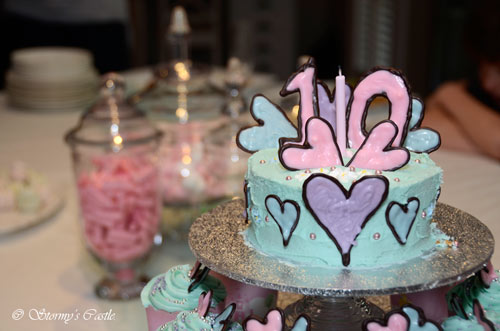 I usually use clear cellophane bags for lolly bags to take home, but decided to do something a little different this year and personalise white bags instead....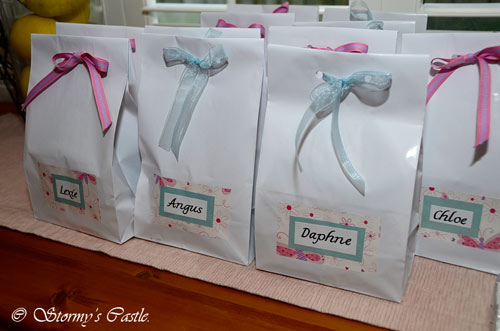 ...I then carried that idea onto personalised small bars of chocolate. Thanks Aldi! Not even the old Cadbury Furry Friends come wrapped in silver foil and paper anymore!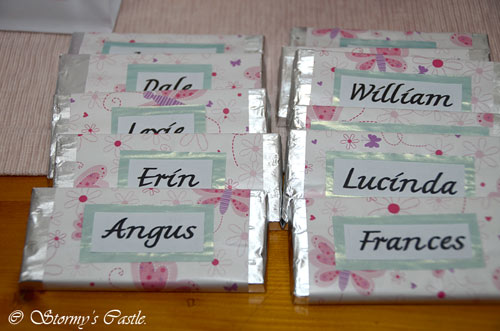 I would have loved to have 'staged' the photos a little better, but I was just a tad busy...as you could imagine. I even forgot to take a photo of the adorable pink and white striped straws for their pink and green milk shakes!
...never mind.
So in amongst all that I did manage to complete 1 of 2 butterfly orders for a customer in Perth.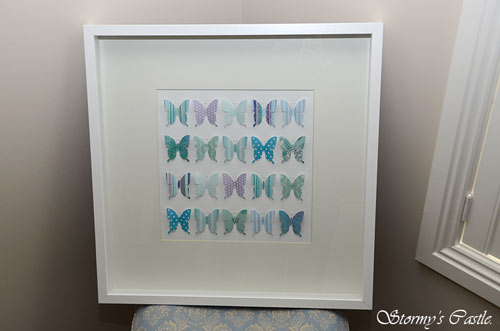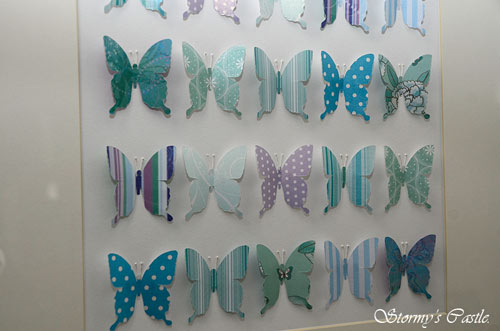 I still have 1 order to fill, which is about 70% completed, and I promise, Kylie, you will get it shortly!
If anyone would like to think about a butterfly frame, or gift tags for Christmas, please email me directly ASAP, as it might take me until November to complete at this stage! I still have various school activities to organise, my Son's Birthday in less than a month, my 'big' birthday in October....and I still haven't started that blue ottoman or thought about painting the other bookshelf in the family room!
Life is crazy at times!!