After a fabulous holiday on the southern Mornington Peninsula, it was time to come home and get ready for the school year ahead. I finally dismantled all things 'Christmas' last week, so it was great to get my Lounge and Dining rooms back. We spent last weekend catching up on some cleaning and organising as well, and finally put up the chandelier I have had tucked away under the stairs in a box for 2 years!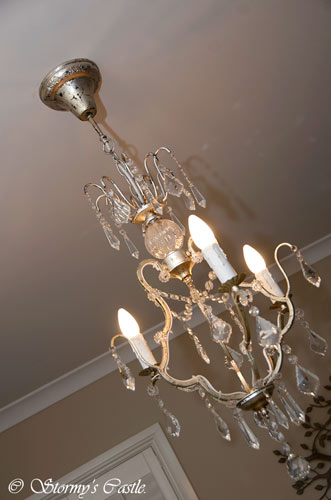 The Dining room is almost complete...for the moment. There will still be a few finishing touches when I get around to it :-)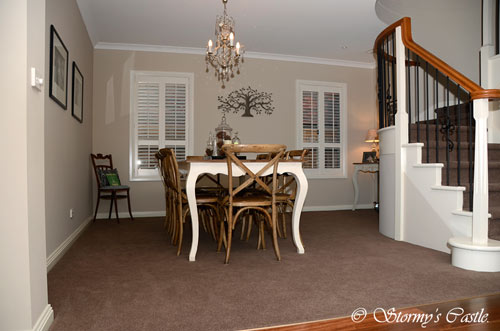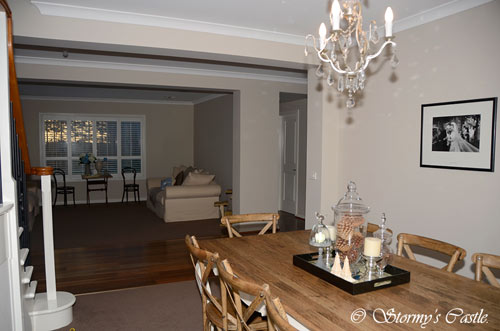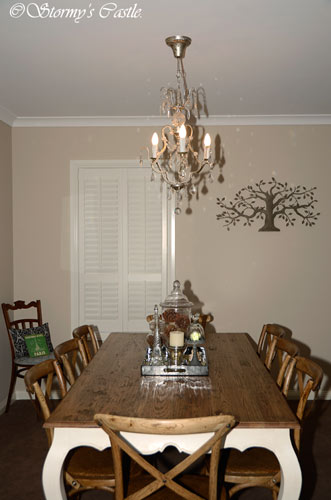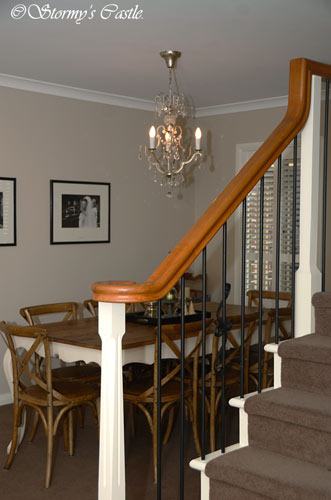 What's next on the ever growing list? That infamous blue tufted ottoman I've been talking about for years but haven't had the time (or possibly the courage) to begin. Must try tufting a sample piece first.