My decorating style is a bit of a mod podge of Hamptons, French Provincial and English Country...with a bit of vintage industrial thrown in to create an eclectic mix. I have a few vintage 'decor' items around the place, and I adore the whole raw industrial look of natural wood and rusty metal, all weathered for that gorgeous vintage look.
I have just discovered the most amazing place approximately 10 minutes from home, which is a haven of vintage heaven! It's a HUGE warehouse FULL of individual antique and vintage store holders in Glen Waverley....yep, the burbs!! No longer is a trip required to The Tyabb Packing House, day trips to country towns in search of vintage goodness, or trying to find a carpark at the Chapel Street Bazaar. There's one on my doorstep! I believe it is operated by the same person who began the Tyabb Packing House and the (now closed) Mornington Antique Market...but don't quote me!
The Waverley Antiques Centre will be seeing me possibly on a weekly basis. I already have a few of my favourite store holders picked out :)
So....what did I find? Apart from anything and everything that I '
could
' have bought, I settled for a book plate of birds eggs in beautiful creamy/bluey colours, a couple of old books (with blue covers), a wooden shoe last, a metal number 3 (complete with cobwebs), a gorgeous blue sliding box that originally had watch springs in it and an Hawaiian flag which I'm told was used in the 1956 Melbourne Olympics. I actually didn't realise it was the Hawaiian flag...but I had to have it as it was the 'right' colours...and had the Union Jack on it...naturally!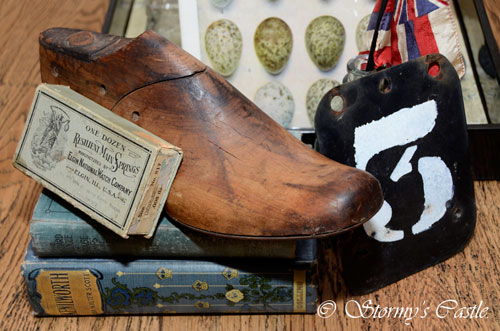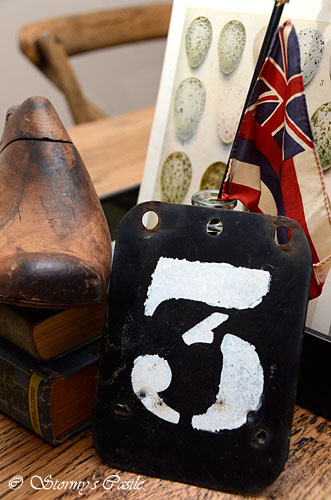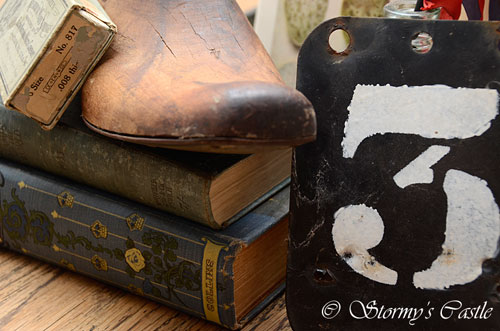 I'm not sure what the number was originally from, but it has 3 holes along the top and none along the bottom, so I can only guess it may have been from some type of scoreboard? Regardless, it's old and weathered and I love the font!
My advice if you plan on making the trip to the Waverley Antiques Centre, is to make sure you have lots of time (and I mean hours...), know your prices and compare prices once you are there. I saw the same book in 2 different stores. One had it for $15 marked down to $8, while another for $25! My shoe last was $22, but I did see others for around $60.
Last weekend, we took a day trip up to Daylesford to deliver a couple of butterfly frames I had finished. I had not been up there for many years, and loved it! The Lake was stunning on a perfect Autumn day, and the shops were gorgeous! My butterfly frames will do well up there, infact 2 previously have sold within a day, and this one sold within 2 hours!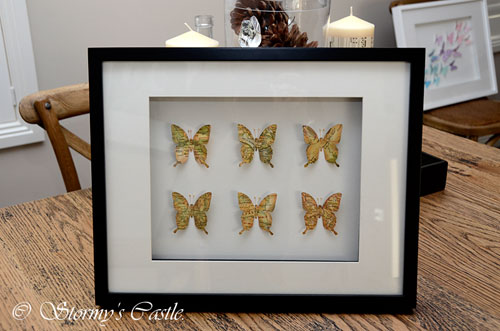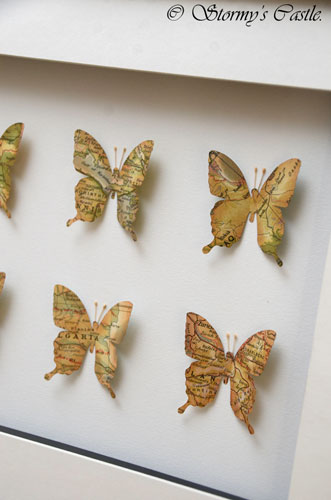 This was the other frame we delivered, a white frame with green, purple and pink butterflies in the 'travelling' style. I don't think it will be as popular as the vintage maps in a black frame, but nice to try something slightly different, and it may be just the piece someone has been looking for.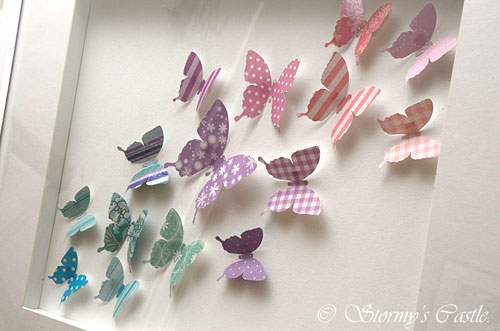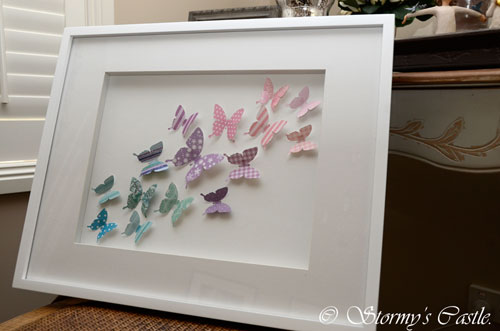 In other crafty DIY news, I made use of 2 IKEA candles and some of the vintage sheet music I have collected :)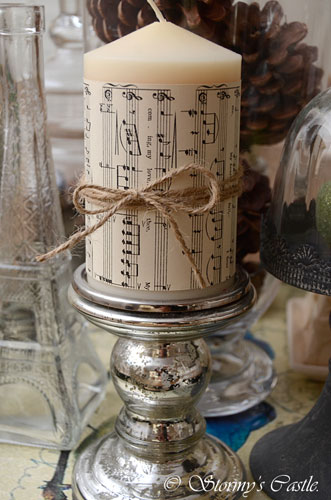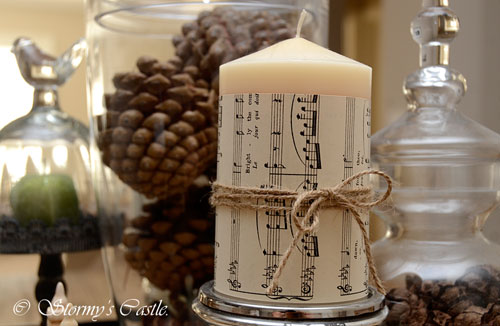 Until next time, happy vintage hunting!!!