I am almost fully operational in the PC department again, which is great news! It's wonderful to be able to catch up on everyone's blogs as 4 weeks is a long time without them! I am also happy to be able to download the photos from my camera onto my own PC and upload them again with a fast ADSL connection! I actually didn't take too many over the past 4 weeks, as I was just too busy moving, unpacking and getting a little organised.
There is really only 1 room at this stage that is 98% complete, and that is the powder room. I'd still like to put a picture up on one of the walls, but that can wait! I always wanted to create a nice feel in the powder room, which flowed from the rest of the house. I know it's only a toilet and basin, but being the guests main toilet, I wanted it to look good!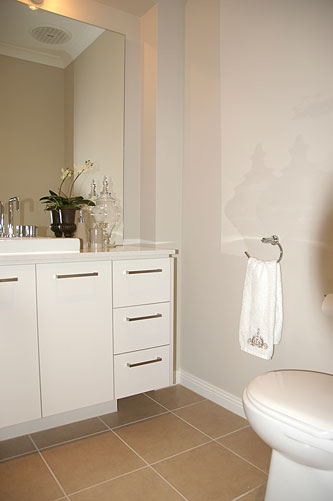 I'm still deciding what to put in the glass apothecary jar, but I am thinking some small white soaps. I haven't found the perfect ones yet...at the right price. I love the 'MOR' soaps wrapped in gorgeous papers and ribbons with a wax seal on them, but this particular jar is too small for them. I have a larger one in the ensuite where they might go! I just have to start collecting them: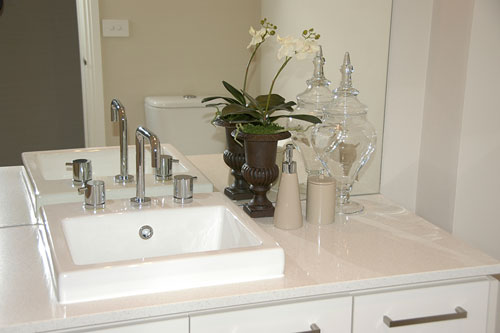 A closer look at the orchid which I assembled myself. There are many available to buy in the shops, but I wanted something that was an original, and what better place to put one than a French cast iron urn!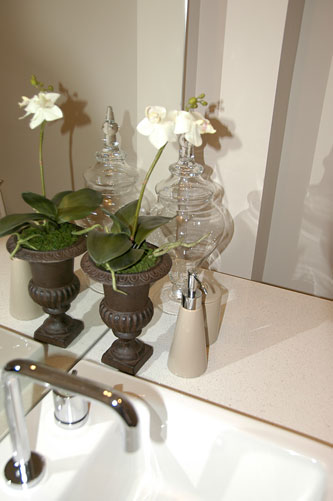 One of my purchases specially with the powder room in mind: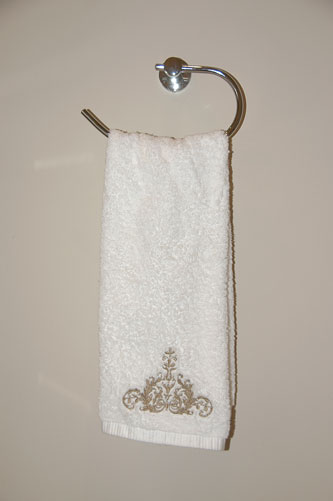 ...and one I couldn't resist yesterday: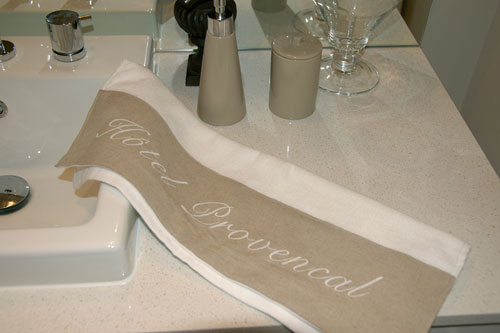 I'm not sure how long the powder room will stay like this for, as I may move a few things around. That's the great part about decorating, finding the perfect spot for things!