Just a few little snippets for the pic piggies! I still have a long way to go in terms of decorating, as I still have to unpack and purchase some more furniture! I have my eyes on a gorgeous coffee table and side table for the family room, and will let you all know when I have organised it. I'm still thinking about an ottoman to use as a coffee table in the lounge room, and I also need a dining table and chairs for the Dining room. There are still no pictures up on the walls and I am still without a clothesline!
I posted this Laura Ashley lampshade a while ago after I bought it, so you may remember it. I decided to choose the Laura Ashley 'Selby' lamp base for it, and I absolutely love it!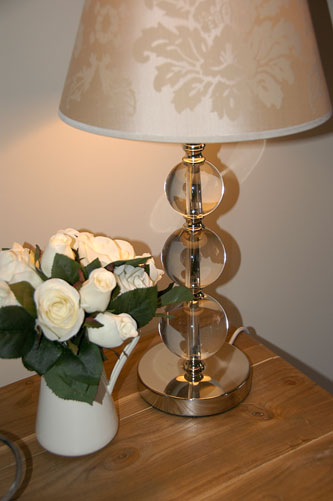 Thankfully this antique table and chairs managed to survive relatively unscathed after the 'Great Storage Flood' back in March. They used to sit in the bay window in our old house, and knew they would sit under this window in the lounge room. I know I have waaaay too much on the table, but many things were unpacked and dumped as they didn't have anywhere else to go!! The cat loves catching the sun here: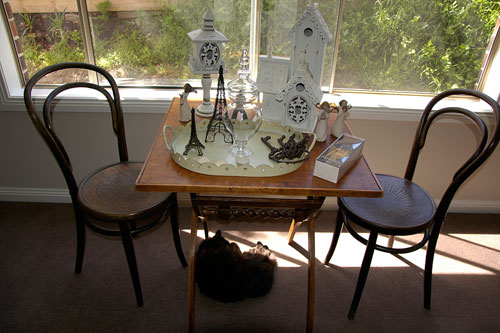 Closer detail of the table, with 2 of my 3 Eiffel Towers', and an apothecary jar I received for my Birthday last week. It probably won't stay here, but might sit with another 2 larger ones...somewhere! I also love my chunky keys I bought in Richmond, Tasmania last year: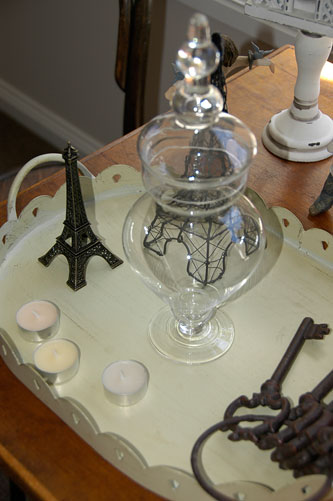 Cushions in the lounge room, I still have 2 more to buy: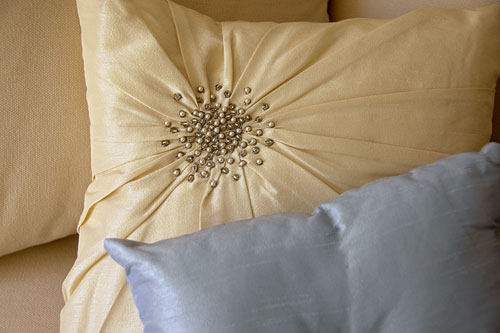 Part of my bargain hall table, which I adore. I'd love to show more, but it has a pile of broken down storage boxes underneath! I plan on getting a mirror in the next couple of days to go above it, so I'll post more then: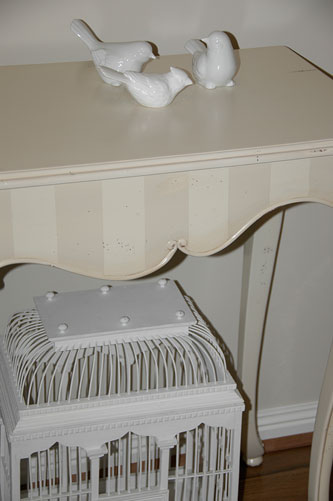 The one item that has made it's way up on the wall! The 1 metre diametre clock I bought a year ago and has been sitting in storage. It's now up in the meals area and I love it! Keeps good time too ;). I may transfer the pussy willow branches into something else, but for the moment I'm happy for them to stay in the modern pink metalic vase!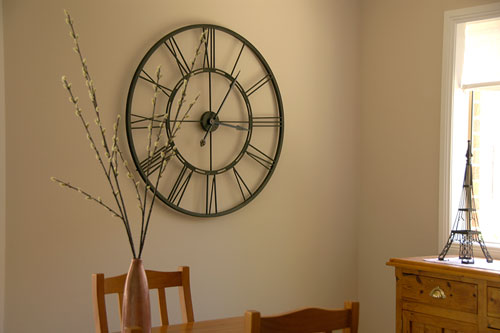 Lots more to organise, but I'll get there eventually.