Life just seems to get busier and busier, especially nearing Christmas, and not too much has been happening around the house. My excuse is we can't do it all at once, and it's good to live in a place and get a feel of it first before doing too much of it!!
So, what has been happening then? I finally decided on a clothes line to fit the large wall space we had (3 metres), and that has now been installed. Yay! No more fighting with clothes horses in the alfresco!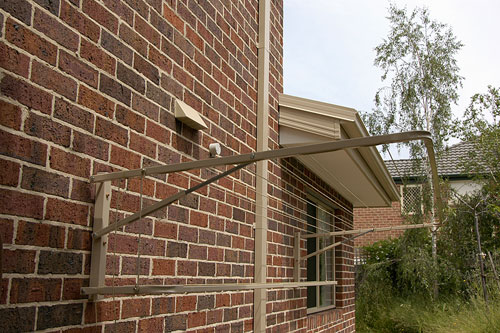 We chose a 'double decker' number from City Living Clotheslines. It's wider than anything you get from Bunnings and comfortably fits queen sized sheets on it without bunching. The added advantage of it is the smaller lower line, adding an extra 3 lines (9 metres of hanging space) to the line. I have 36 metres of total hanging space, and can comfortably wash the family's sheets and towels on the same day!
We have made more room in the garage by building the cubby house again.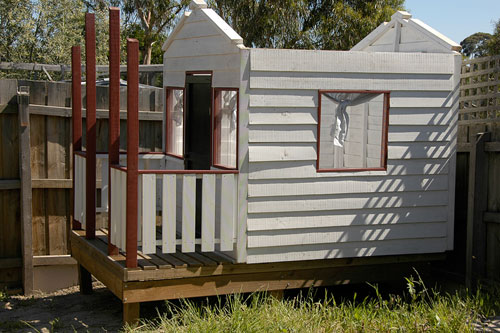 We needed to borrow a ladder in order to put the roof on, and thankfully we did that before it rained!
I have my beautiful mirror for the entrance hall, but it's going to be tricky to put up: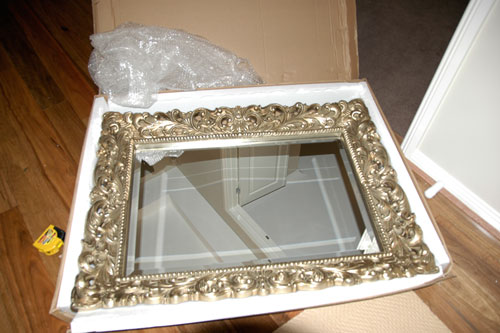 It weighs 25kg, and unfortunately, the studs are placed completely in the wrong place to put it up in between the 2 wall lights above my gorgeous hall table: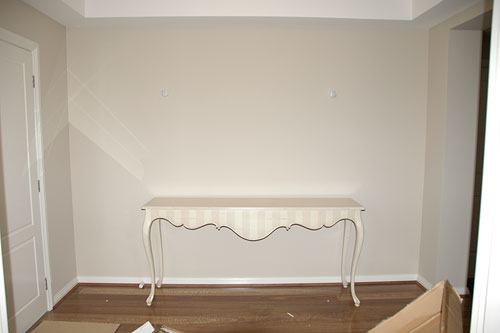 It will require a steel bracket nailed into three studs, then hang the mirror off that. Similar to mounting a clothes dryer. I don't want to take any chances with it falling down and breaking it and everything on my hall table!
I finally have my vintage London Bus destination blind too! Many thanks to my Sister for making it for me, and to her Partner for allowing the blinds to be cut. I just love it, and it looks fantastic on the wall in the family room, where I knew it was going to live all along: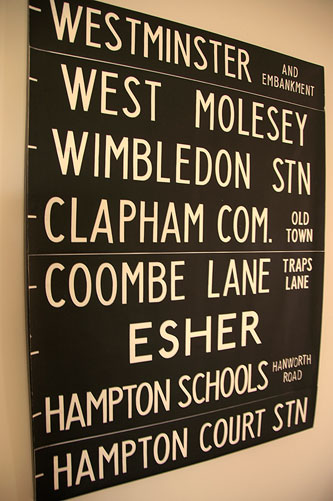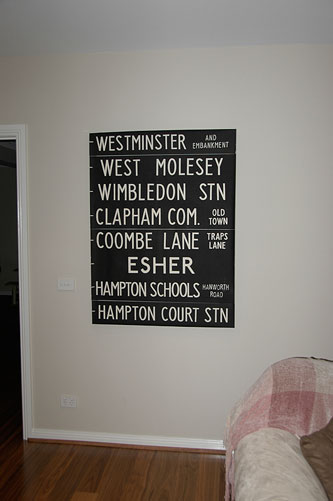 I have on order 2 white tables for the family room too. A rectangular coffee table, and smaller square side table. Fingers crossed they come in before Christmas!! I won't reveal any pictures of them until I have them, though...I'll keep you in suspense!
I'm starting to think about putting up the Christmas tree too!