Once again, Christmas is almost here! I can't believe just how quickly this year has flown by...but what a year it's been!
I have started to put out a few decorations around the place, the tree is up, but I still have to decorate it. I might leave that for tomorrow.
I'm hosting the families Christmas lunch this year, and the theme is going to be silver, blue and white. I have big plans for the table centre piece, and I hope it looks OK! So far, I have literally plonked some things on the hall table, and filled some of my apothecary jars with baubles. You may also remember my 'NOEL' letters I covered with paper last year. It was nice to get them out again, although I'm not sure where they will be staying over the festive season!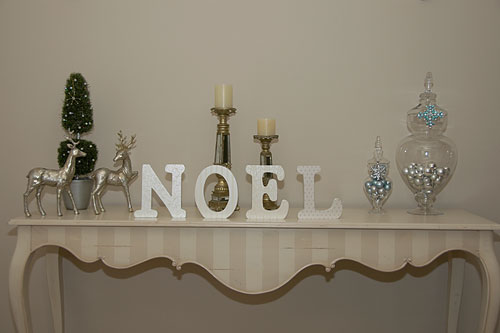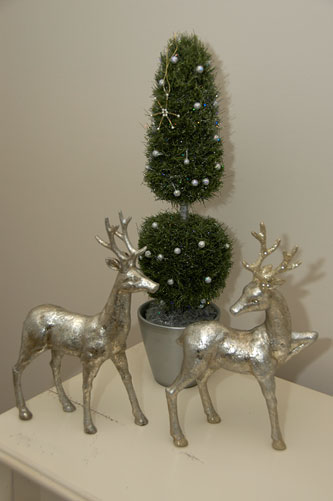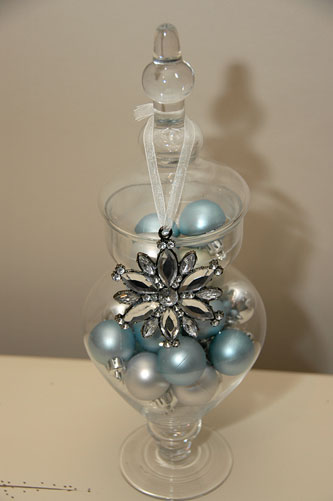 I've also put together my orchid I have been meaning to do for a while. I was looking everywhere for the right sort of pot to put it in, and finally found one. It only took me about half an hour to put it together, and cost half the price of what you would pay for a similar looking one in the shops. Plus mine is totally unique! It will probably permanently live on the hall table with the candle sticks, but I might move it around for Christmas. I'm running out of horizontal surfaces at the moment, and I can't wait to get my coffee and side table for the family room.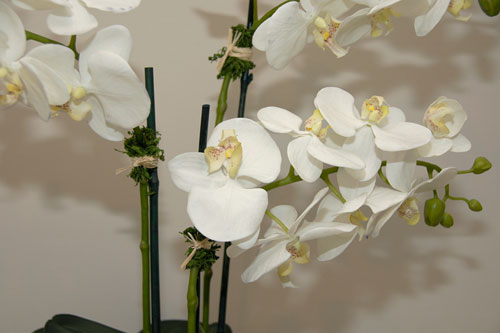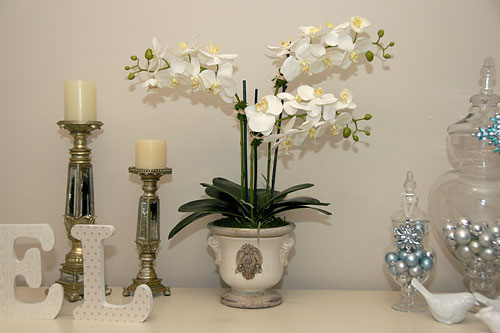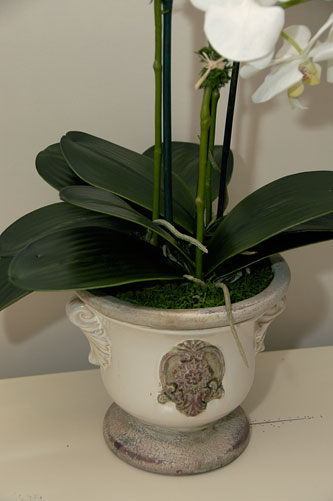 My Son called it an 'awkward'!
Fingers crossed for my beautiful mirror to be hung this weekend, and that will help reflect some light from the study into the hallway. Then I'll just have to find some wall lights and a matching chandelier!