The mirror is finally up and the entrance is almost complete. All I 'need' to look for are 2 wall lights and a matching chandelier. Not an easy task, and I'm sure it may take a few years!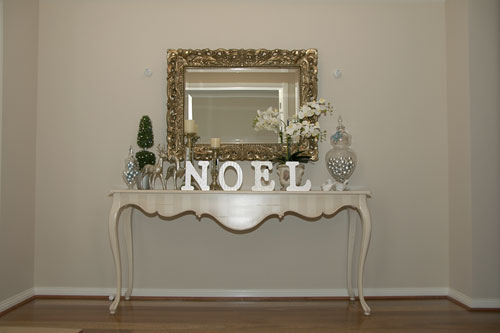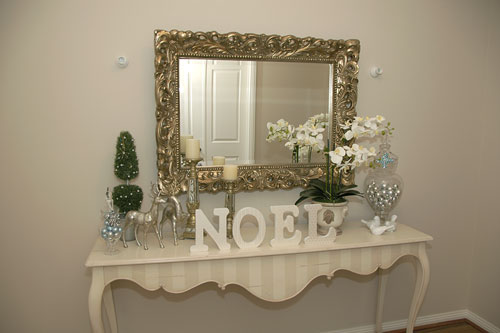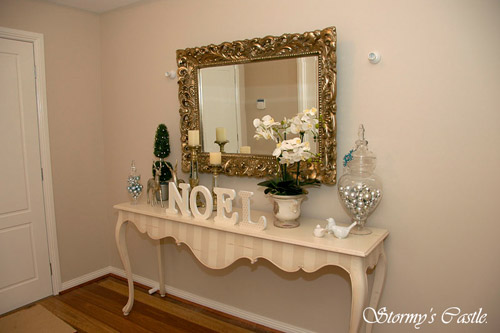 I know it looks a little crowded at the moment, but half of the things on the table are Christmas related, so won't be there forever.
I've also added a few more Christmasy things around the place. I still haven't quite finished the banister decorations, but I did add some lights. I will need to buy another garland to finish off the last little section, but that might have to wait until the sales!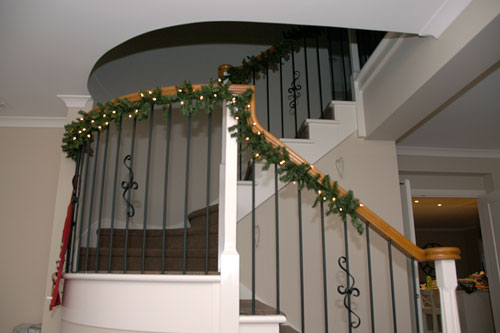 I added some small baubles to the Pussy Willow on the table: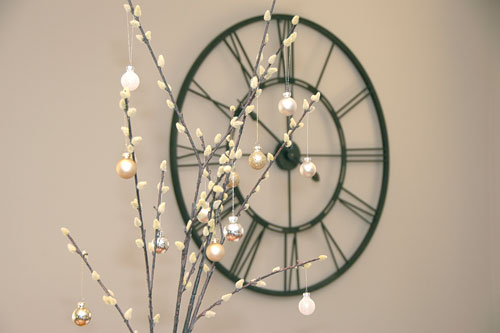 I've strung my last years purchase between the 2 windows in the dining room. Shame there is still no dining table or chairs in there yet, and all the photos which need homes are sitting on the floor! The joys of moving in!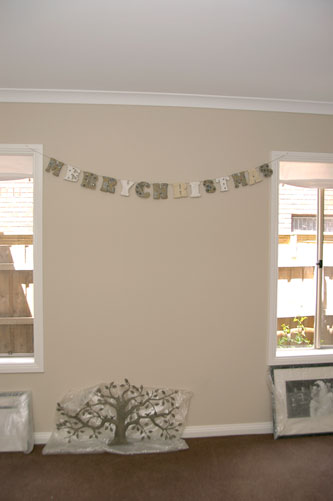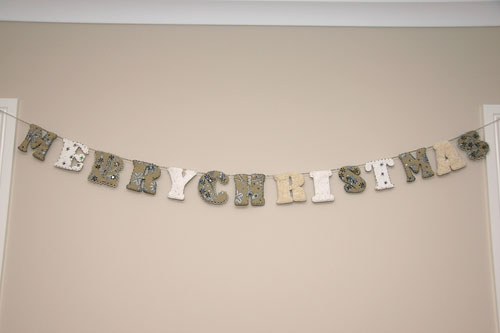 I would like to get 2 identical wreaths for the double front doors, and have seen several I love, but don't want to spend up to $200 on something which comes out of the cupboard for about 6 weeks a year. I may be lucky to find them on Boxing Day at the sales, but refuse to pay full price now.
I decided to wrap the front doors with ribbon instead. I have seen it on another house and thought I'd give it a go! The bow isn't quite prominent enough, so I'll probably have another go at it tomorrow.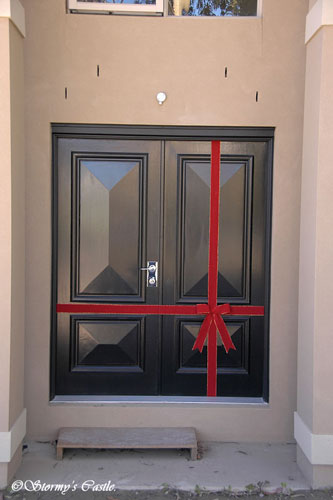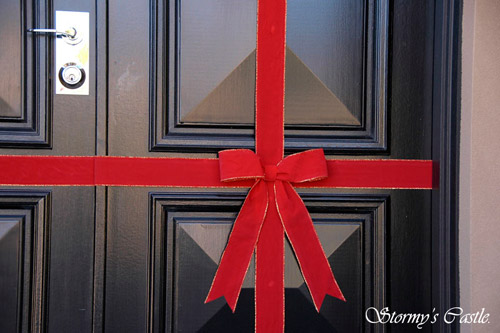 ...and in case you were wondering, the doors do still open! ;-)