Just in time for Christmas, I now have my 2 new beautiful tables for the family room! I am so happy, and they look wonderful...even next to the 13 year old couches with covers on them (to hide the very 90's blue and white check!)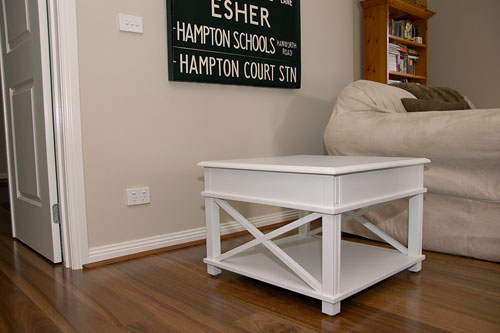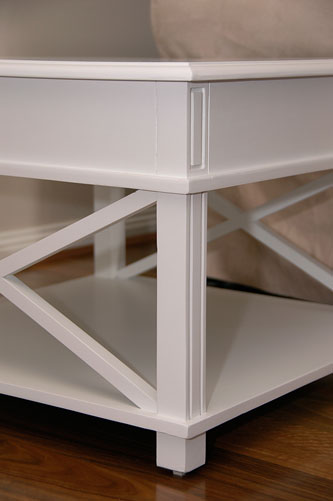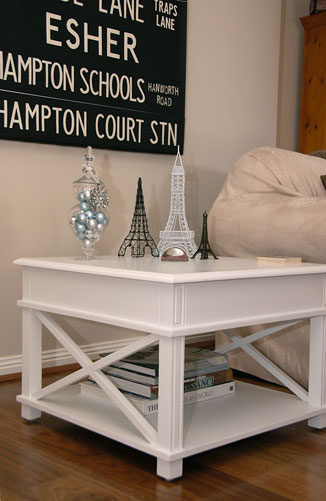 I'm still moving things around on them (and underneath them), and will probably continue to do so for a while! At least now I have some more horizontal space to work with!
The family room is still far from being complete. I would eventually like to get a big floor rug to make it feel a little cosier, and also I have plans to paint white the old baltic pine shelves so they tie in with everything else. It will all come together eventually! But now my sights are set on getting ready for the family Christmas 'do' I'm hosting!