I have been waaay to busy to wish all my blog readers a very Merry Christmas, so I hope you'll forgive me for the lateness!
It's hard to believe another Christmas has come and gone. I offered to host the family Christmas lunch this year, and then hosted the other side of the family later in the day for present unwrapping. For once, we didn't have drive anywhere!
Being host, I had to have the place spick and span (first time since moving in!), but there were a few tell-tale boxes still in one corner of the family room!
The kitchen looked lovely and shiny: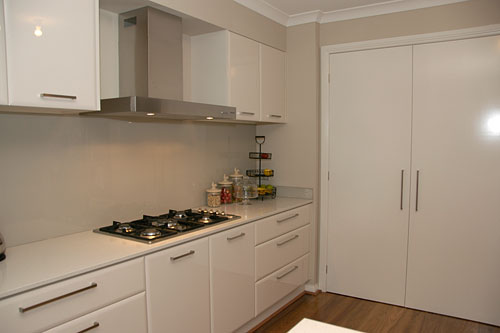 I had chosen my colour theme for Christmas a while ago, and picked silver and light blue. I always make the gift tags in my chosen theme every year, and I also made some Chinese paper lanterns and hung them from the Pussy Willow in the family room.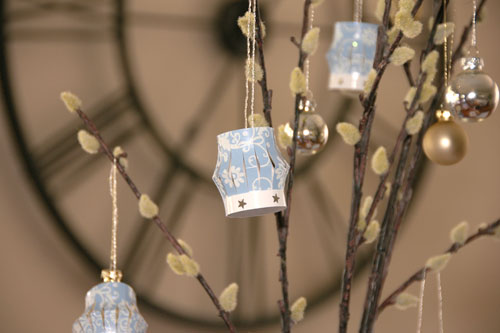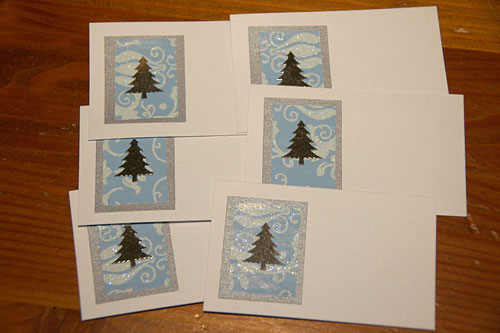 I also used the same gift tags as place name cards for the table: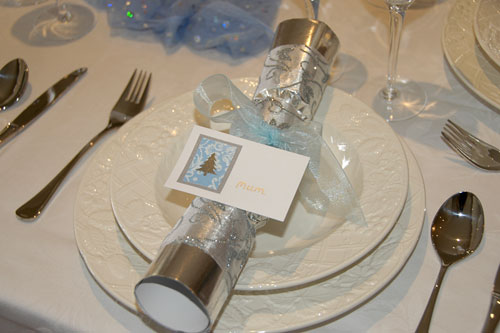 My very simple table centre piece was my largest apothecary jar filled with silver glossy and matt baubles with a blue and silver snow flake Christmas decoration around the lid. I put t on a white damask table cloth with a piece of blue tulle with silver spots on it from Spotlight! I added a couple of blue candles in glass candle sticks and a couple more tea lights to the table: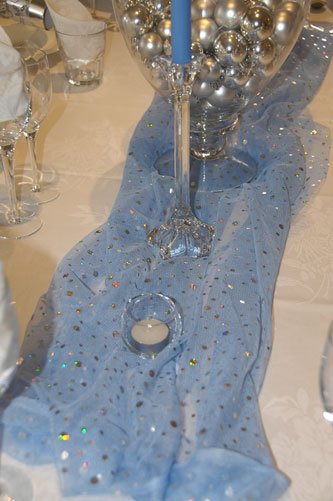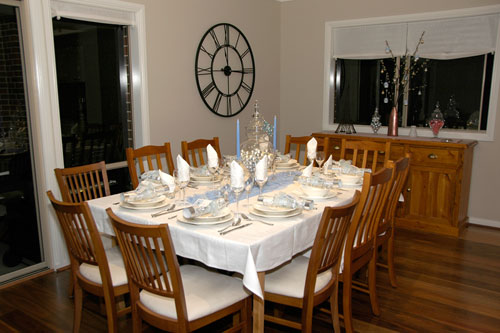 The house survived (and so did we!), and everyone had a wonderful time! The kids love their new scooters, and I have been immersing myself in all things French, and Reading Vicki Archers' new book 'French Essence'...it's to die for, and will live proudly on one of my new tables!