Although it's a few days late, I hope you all had a fabulous Christmas! Time disappeared again and I didn't finish all the decorating that I had planned for the house in amongst everything else I had to do in the last 3 weeks! I didn't even get to send out (or write any) Christmas cards, despite buying them LAST YEAR in the Boxing Day sales! Next year I will endeavour to start Christmas in October! I actually didn't anticipate such a busy end to the school year...and that was what completely threw me. Apart from organising school uniforms for the new Prep's (I run the shop by myself), three teachers left at the end of the year, so there was butterfly frame making, parties to organise and a cake to make. There was also a Christmas raffle to help organise and a school Christmas picnic to help set up for.
...then I had to clean and organise the house ready for 18 people on Christmas day!
Thankfully now I am relaxing and catching up on blogging!
I decided to 'wrap' my front doors again this year, as it seemed to go down really well last year. I used the same pieces of ribbon and the same bow as last year, and it does look a little faded, so here is the photo of last year! It didn't look as fresh this year...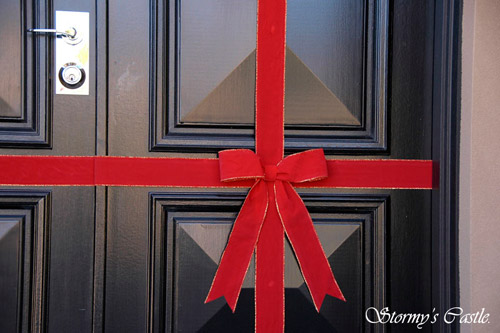 My colour theme was red and white, and I wanted to stick to a more vintage and natural feel to my wrapping (I like to do something different every year...). I had 3 different wrapping papers (white, brown craft paper and red with white Christmas words on it), and tied up with either red organza ribbon, jute string or red and white twine. Combined with my vintage inspired gift tags I think it came up OK!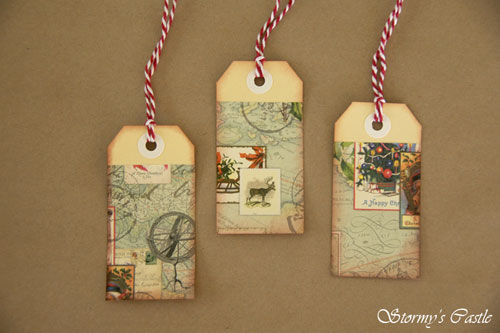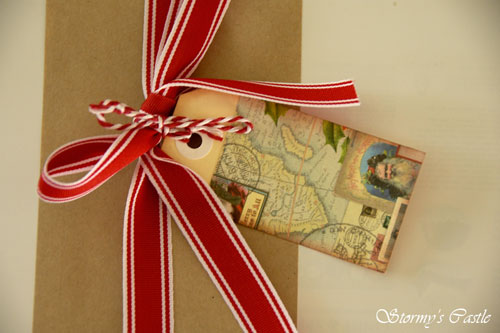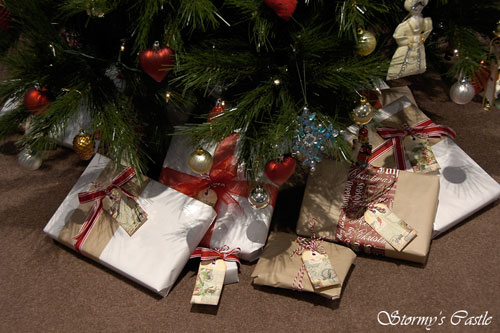 The Christmas tree: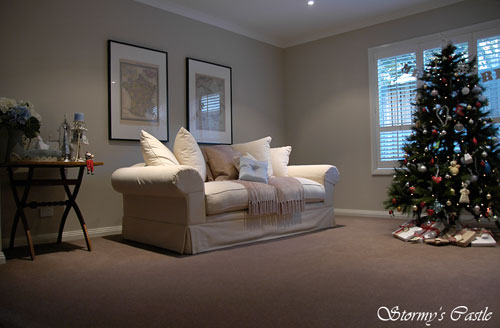 The stair banister creation (which I didn't get time to finish...):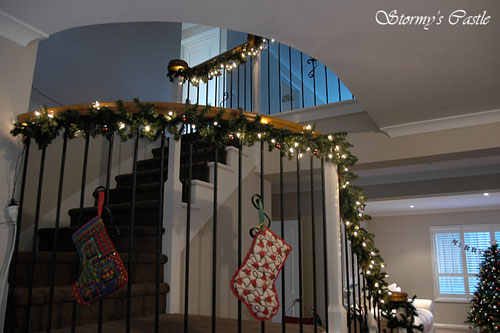 My table decorations: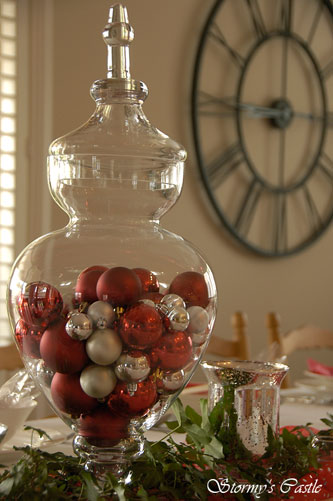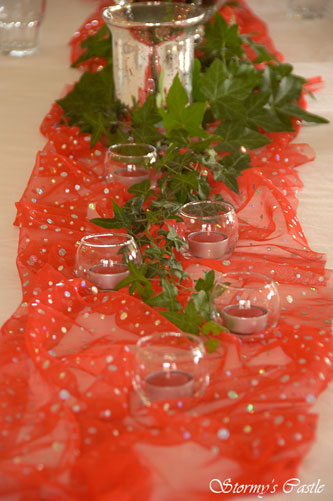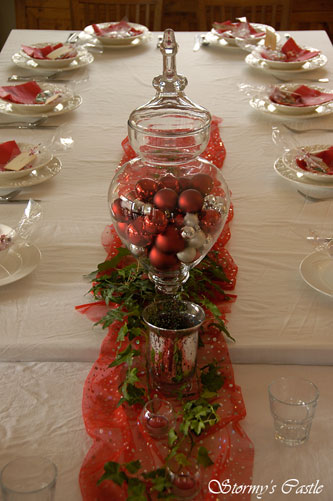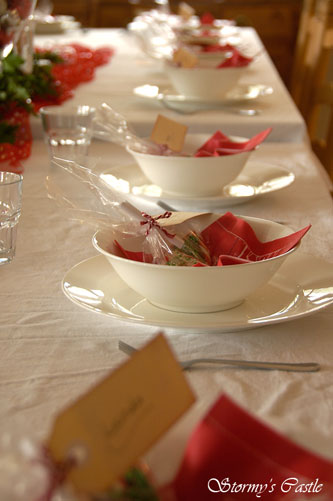 ...and finally, my take on Christmas Bon bons! I refused to spend $50 on something that ends up in the bin, so I took inspiration from
Sharnel's Blog
and made some gorgeous chocolate candy cane hearts, found
here
. They were so easy and fun to make...and yummy to eat!! I put them in cellophane bags, tied up with my vintage tags, doubled as name tags, and added a rolled up 'bad' Christmas joke!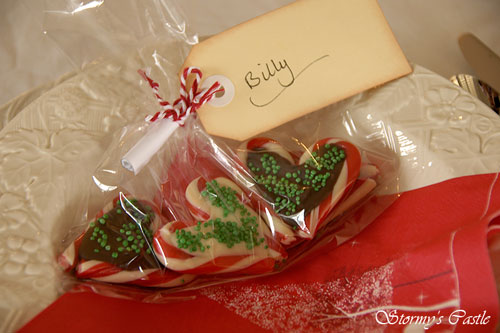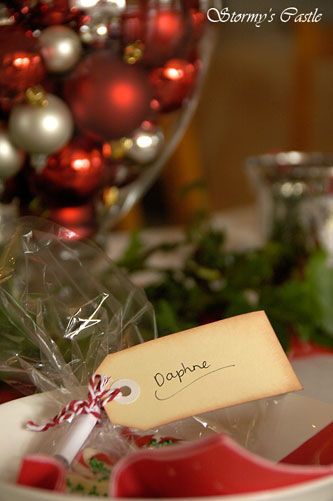 A fabulous day, but I'm glad it's over and I can now completely relax!
Happy New Year!!!!