Although I have already celebrated with a giveaway to coincide with one year since handover and my 200th post, this is
officially
my 200th post! That's an awful lot of babbling on for the past 3 years!
I can finally say another 'section' of a room is finally completed. I'm sure you remember the tired old looking pine desk in the 'planned' study nook in the family room: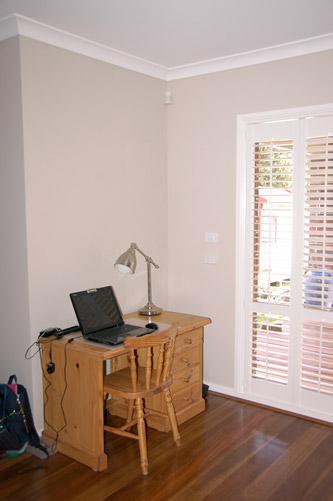 Pretty unattractive, huh? After a trip to IKEA for some floating shelves, a Barometer lamp (although that's already sitting proudly in the photo above), a few accessories, a new Ingolf chair to match the bar chairs in the kitchen, a can of Zinsser BIN Primer, some paint and new handles, and we have something a little more pleasing to look at and work on!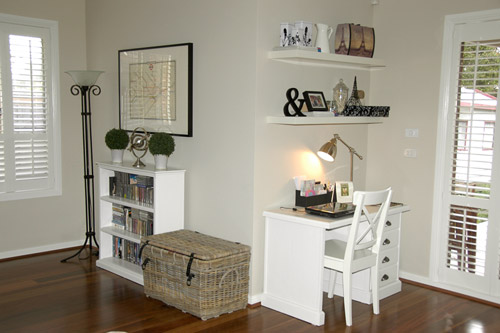 Looks a bit different, doesn't it!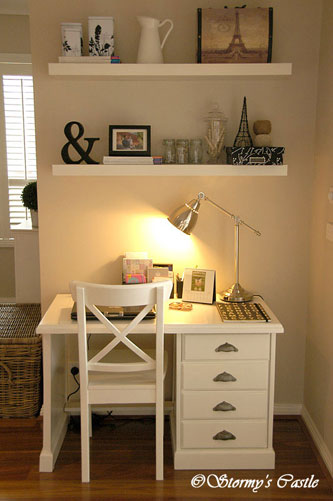 I spent roughly $17 on the primer and $21 on new handles. I used the left over paint from the bookshelf make-over previously and it's completely transformed it. Sure beats spending over $500 for a new desk!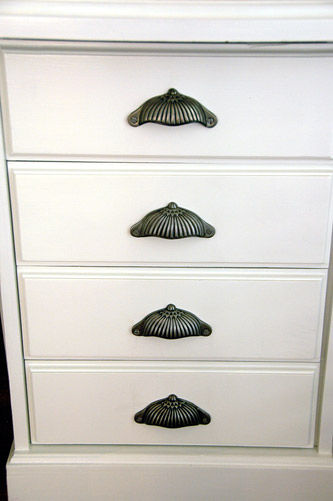 I couldn't resist this gorgeous Union Jack paper weight: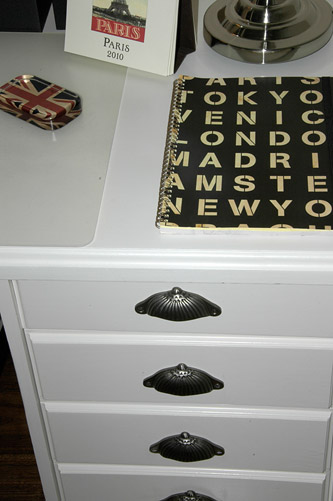 Another bargain! Target were selling these apothecary jars for $20. When I bought mine, it happened to be on sale for $14! Inside I have vintage sheet music I rolled into scrolls and tied with cotton twine. I bought the large book of vintage sheet music for $5 at an Antiques shop! Plenty left for many other uses.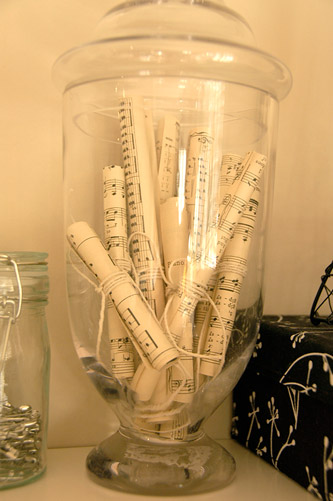 Apart from transforming furniture, I've also been working on some more of my frames (butterflies and keys!), and also my vintage look tags. These ones are made from a sheet of French ephemera wrapping paper: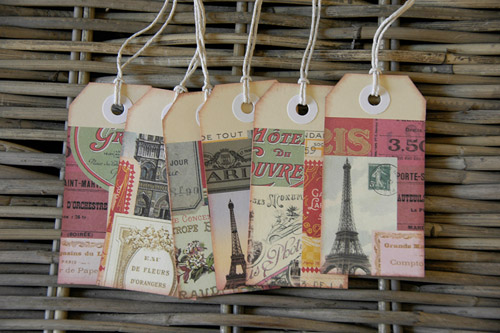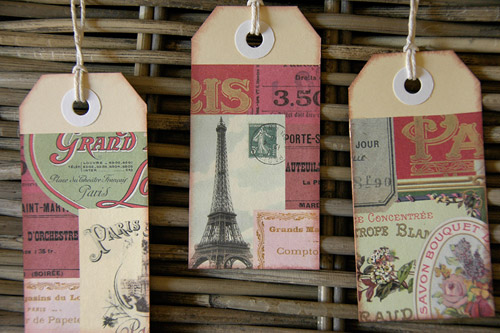 So quick and easy to do, but I won't make too many more until I know they will sell!
I can't believe it's December this week! I'm looking forward to setting up the tree, dressing the banisters and tying up the front doors!!!