In amongst all the terrible flooding news, I have been busy with butterfly frames and vintage tags.
This one was a special order I received before Christmas, and in amongst all that I had to do I managed to finish it about a week ago: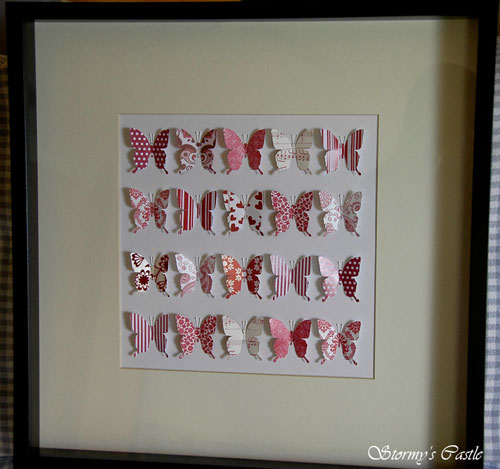 The customer was very happy when she picked it up this week!
I also made another black and white butterfly frame to sell: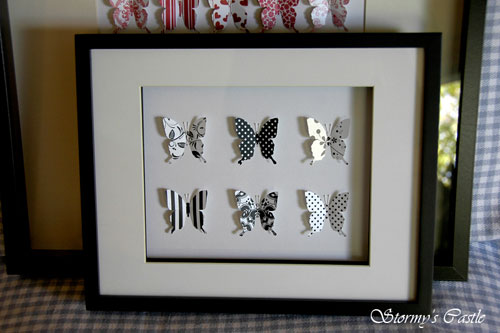 A smaller version of the vintage keys: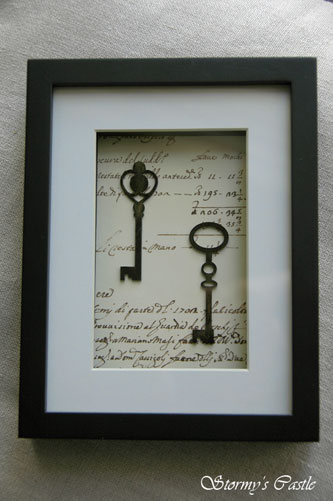 Some more vintage tags, but this time out of a book of vintage sheet music from an Antique shop: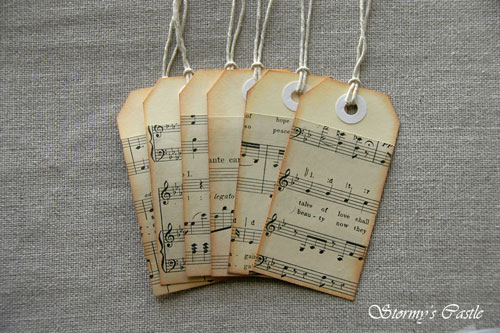 ...and lucky last, some more tags with a hot air balloon theme and organza ribbon: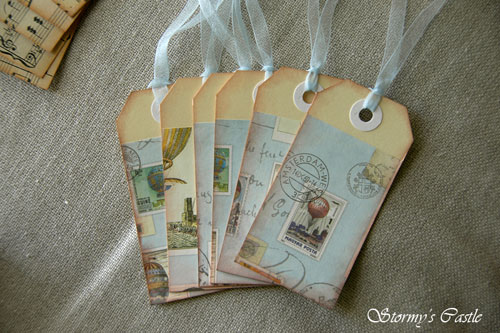 More butterflies in the making, and perhaps a few other 'different' things...time permitting. Then I think I might attempt to start the blue tufted ottoman I've been wanting to make for several months....