Such a beautiful classic colour combination which I have wanted to create a butterfly artwork in, but always found it difficult finding the right paper. By chance, I came across a small pad of scrapbooking paper at Spotlight, which was perfect! The right colours and the right geometrical patterns.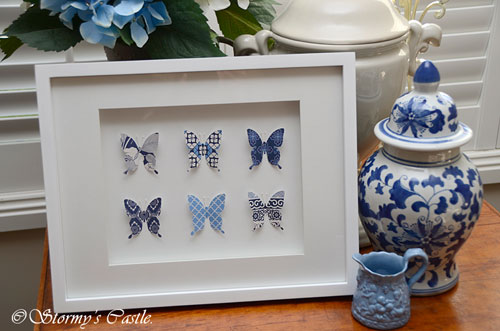 It looks great in my lounge room next to my new (second hand) Ginger Jar and blue jug - both from the Waverley Antiques Bizzare....I so love that place!! But I'm actually going to be giving this one to the shop to see if it will sell, with the intent on making some more.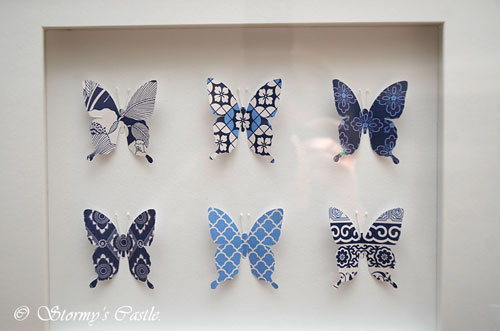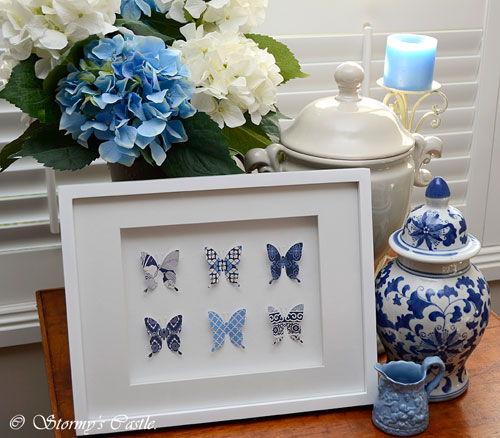 Next on the to-do list, is a travelling style made from a French book I found in the Flinders Op Shop, and perhaps another Mills and Boon one, as I have sold the other.
...I just need to find some time.