Now that the children are back at school, It's been wonderful finding some free (and quiet) time to myself. It's only been 2 days, but I have managed to create some more wall art for the house. This time for the powder room.
I still had the butterfly pattern I used for a triptych for my niece a few years ago, but I wanted to create something that looked like a specimen case. I have seen quite a few various different approaches to making this using a butterfly punch, but since I already had a pattern, I went about cutting out the butterflies by hand.
These are the original canvases I created for my Niece 2 years ago: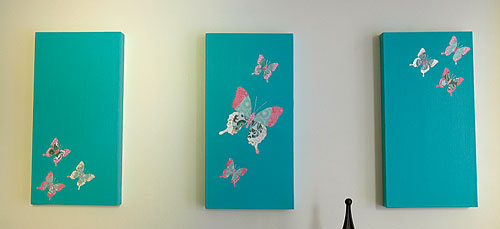 ...and this is the one which took me about 4 hours and cost less than $30 (frame included):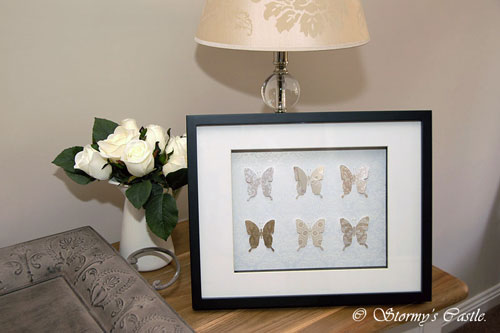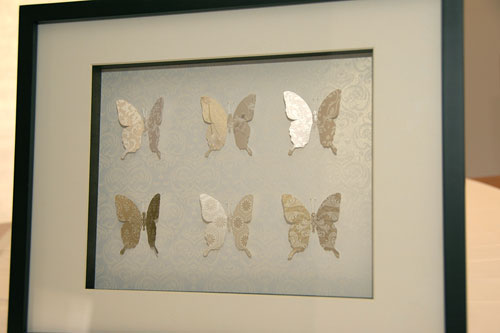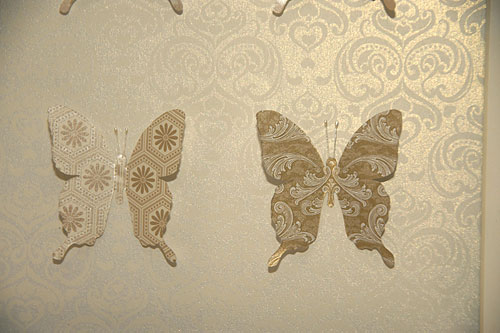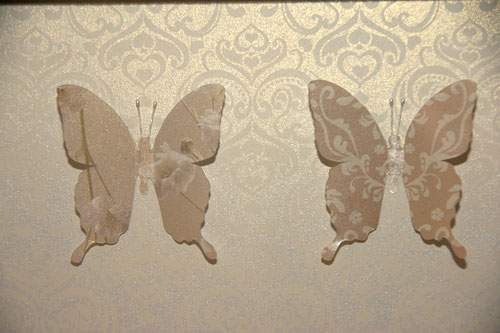 I still need to add some small padded double sided tape to under the wings to keep them raised, so hopefully I'll get a chance to do that tomorrow.
It should match really well in the powder room, but might have to wait until the weekend to be put up!