Just a quick post tonight!
I thought I'd share my latest artwork, which is more butterflies, but this time out of a sheet of music (which is actually wrapping paper!). I still have lots left, but now have to find something else to do with it! I'm sure it won't be too difficult!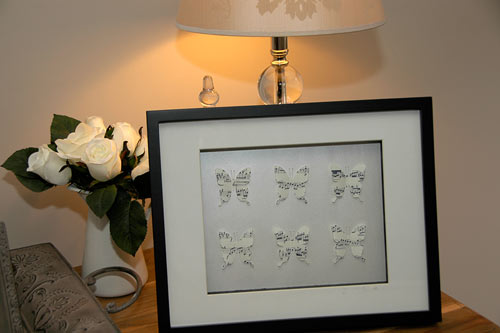 Lots of inspiration, and thankfully a little more spare time!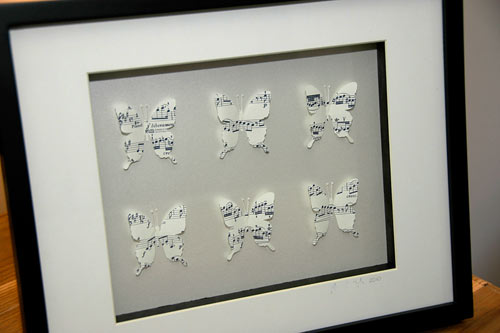 I made this one for my Mother-in-law, who plays several instruments, so I thought it was rather fitting. I have no idea which room it's likely to end up in, which is why I kept the background colour plain. But it could be done in any colour to suit a room.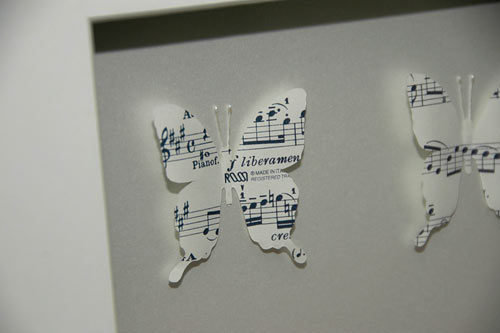 I'm thinking of creating one (only larger) for our study/music room, but being close to the powder room where my other butterflies are up on the wall, it might be too many butterflies?? I'll keep thinking....
...in the meantime, I have been asked to make another red bird canvas for a friend, so that's my project for this week!