I had been looking for another paperweight to add to my other 2, and couldn't resist one I found in Bed Bath 'N Table today. Naturally, it's an Eiffel Tower!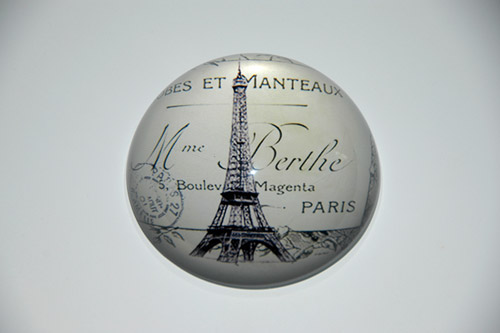 My other 2 bird paperweights: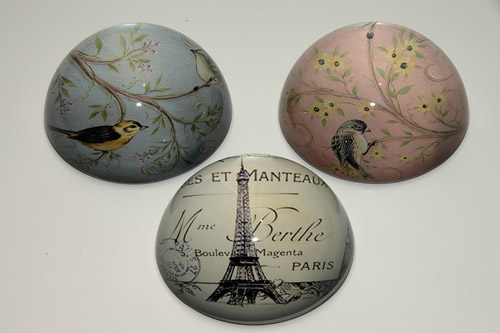 Love them! Although tricky to photograph being a dome of glass which reflects the flash no matter what angle.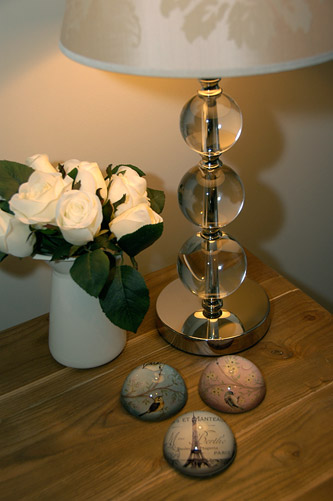 So......how much is
too much
? When does a collection become an obsession?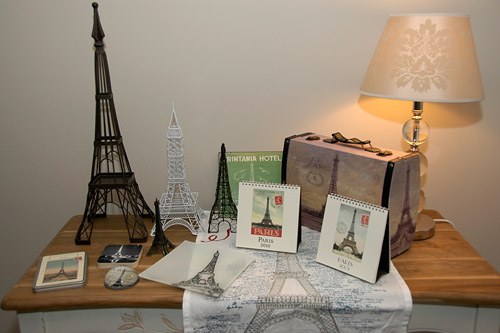 Not to forget my wrapping paper picture in the hall: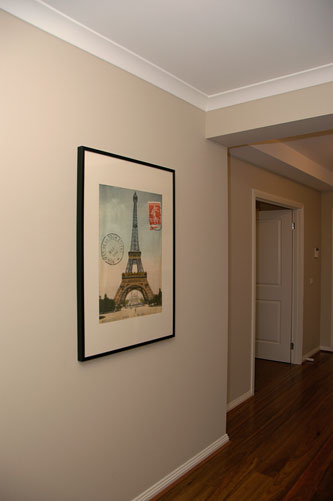 There's a bit of a joke in the family, that new guests have to find the room that doesn't have an Eiffel Tower in it...not hard to do, as most are grouped together in the family room (although not like the table for the photo!). Also surprising to note that approximately 30% has been given to me! Perhaps my family suspected my obsession before I even had one! Hehe...
My Daughter is well on her way to catching up with me too...sad huh? ;-)