Remember this little purchase for $5 at the Flinders Market?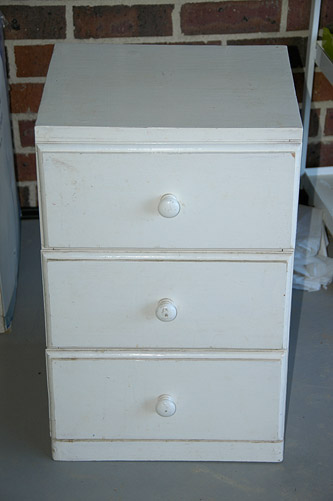 For a grand total of $39 (including the original $5 price tag), I've made it look like new!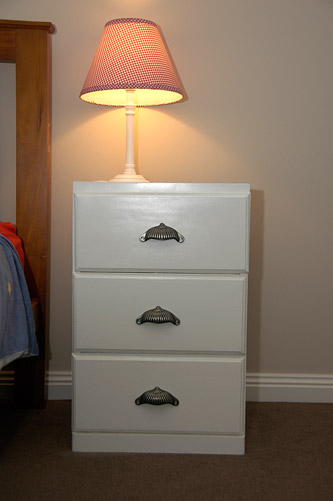 Lots of sanding and filling, about 5 coats of gloss enamel (1 and 1/2 spray cans), some new hardware and half a roll of flocked wrapping paper and it now resides in my Son's bedroom.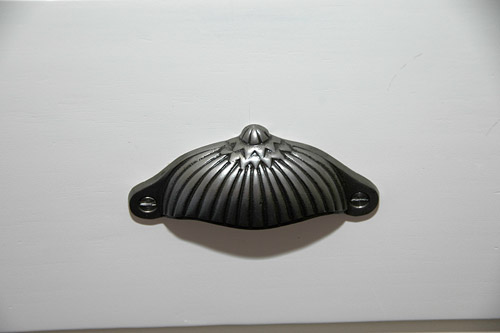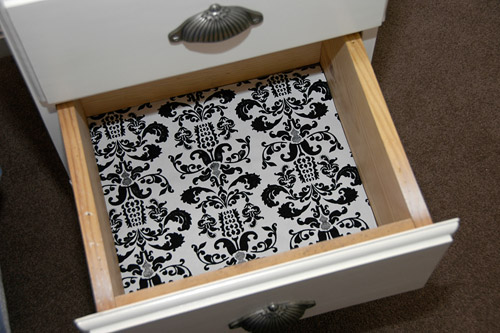 The next little 'furniture rejuvenation' project I'll undertake will be the 2 stained and varnished book cases in the family room. The baltic colour just doesn't cut it anymore, and will be sanding them back, spraying on some Zinsser BIN Primer and following with several coats of acrylic satin (I don't want my shelves turning yellow over time if I use enamel...). I love the look of white shelves, and can't wait to start! It will give me more time to think about the buttoned ottoman which is next on the list.