We've now been in the house for about 18 months. It's actually gone very quickly, but we settled in easily, and thankfully, so did our elderly cat! We are far from finished or organised, but life kinda got in the way!
I felt I needed to change a few things around, so I started with the entrance hall. This is how it has been since we first moved in: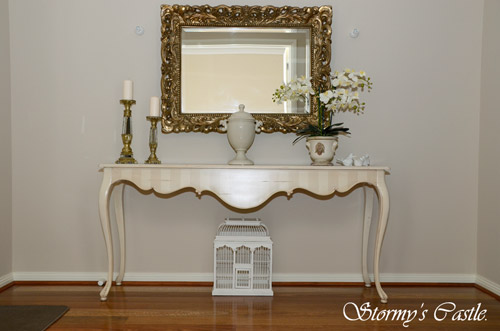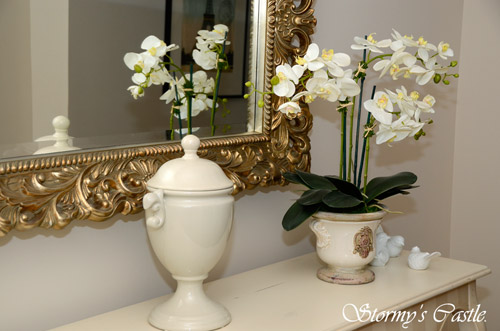 And this is how it looks now, but still needs a little more 'tweaking':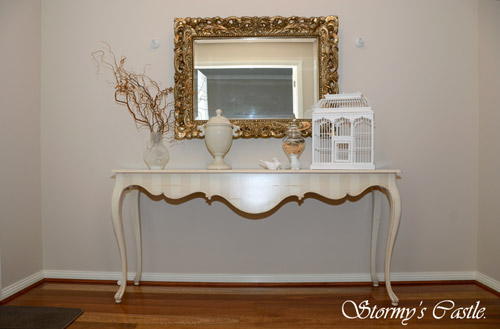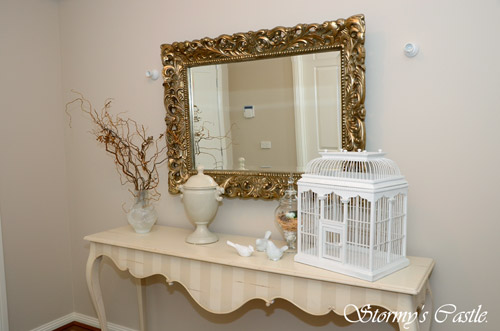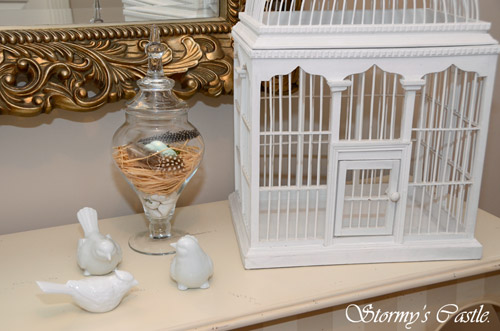 I moved my birds nest from the powder room to go with the bird cage and birds: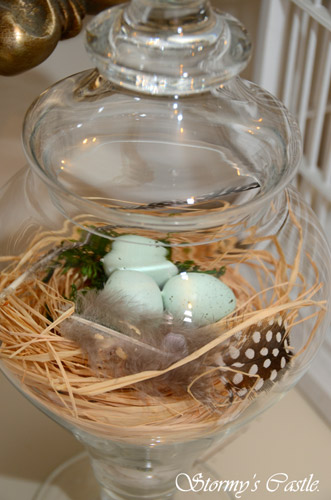 I still need to add a bit more green perhaps, and think about putting something 'birdie' in the cage. I also need to play around with the weeping willow, and I literally threw it all the vase and plonked it down! I'd love a couple of vintage suitcases or chests to put under the table, but that won't be happening unless I find them on the side of the road! ;-)
I must thank
Miss Mustard Seed
for all of her inspiration! She groups things together so perfectly, and every time it works! I still have a lot of learning to do, but that's part of the fun of it!
Suggestions for the birdcage welcome! Balls of green moss? Another nest? A bird? Vintage books?