We've finally had a chance to install 2 of the planned 4 exterior lights on the front facade. I've had the lights since October, having looked and looked trying to find the right ones! Each weekend, it was either raining, or we were busy! So with the sun shining, school holidays and no Ballet or Parties to go to, the lights were installed!
The weather proof wiring covers (spider homes!) were removed and the position of the lights was marked: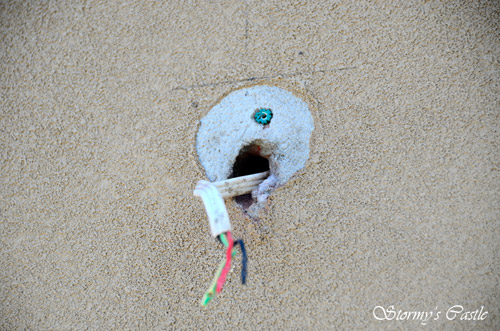 It was a little tricky trying to hold the large lights up while wiring them in place, and then trying to attach them to the wall.
So after about 4 hours, both were up and they work!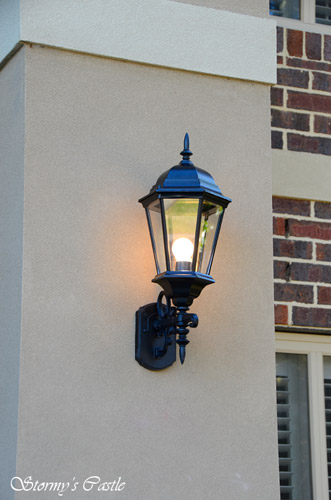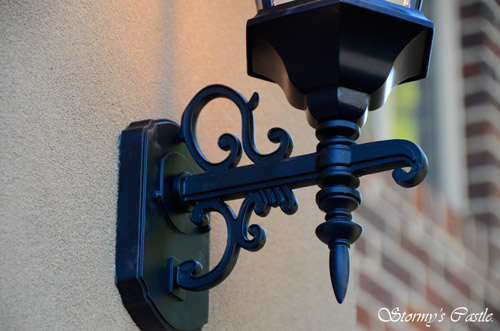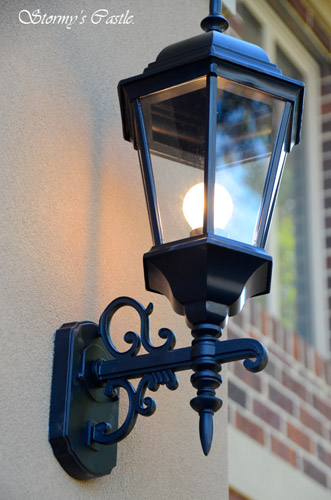 ...please excuse the 2 odd agave's, they both need repotting and 'straightning'!