It's been a very busy few weeks in our household, and not much is happening at the dust bowl. The neighbours must think I'm completely mad! I still drive past almost every day, hoping that something has happened, and yet I know nothing has changed.
I emailed our lovely Admin today, who is currently on Annual Leave. I received an Auto Reply as well as an email from another Admin explaining she is away. I am still very impressed with Henley's customer service, as she did inform me that the contour survey had been done, and the draftsman is looking into this and re-ordering engineering. I still haven't seen any stakes with pink ribbons on them yet, identifying our 'true' boundaries...which is what I'm waiting for. I highly doubt the fences are in the absolute correct place on the boundary!!
From time to time, I may mention 'The House Down The Road'. This particular 'house' was demolished during ours (and levelled and cleared in 3 days not 8!), and currently I was watching them this morning pour the slab. It is quite disheartening, so I keep telling myself it
will
happen, and it
has
to happen, because at the moment we are house-less!
Last week I did send into Henley all of the variations for the 'free' PCV, and I guess once the soil test and survey are factured into it we will see how much extra we are up for. I don't think it will be a huge shock, as we know roughly how much each item is.
Apart from being terribly busy with family stuff, I have made some significant decisions on the 'look' I would like to achieve for the Lounge and the Entrance Hall, and been window shopping accordingly! Much to my Husbands disgust, the plan may include a feature wall of wallpaper! And everytime I'm passing a Freedom store, I drop in and sit on the couches we have selected. They are so divine!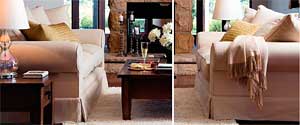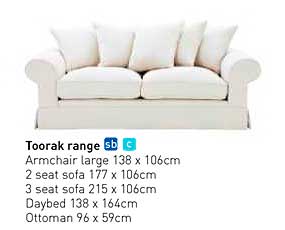 While I'm posting pics, here are the gorgeous candle sticks I bought for 'somewhere'! Currently, they are wrapped in bubble wrap and squashed in the laundry cupboard with other breakables from the old house! Only I have the smaller 2.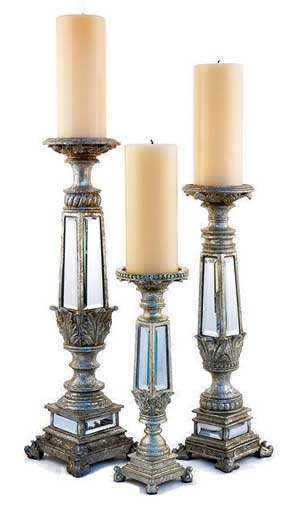 Last, but not least, another couple of pics of the interior I found of The Wilshire. Although I forgot to 'flip' the first one so the orientation matches our floorplan.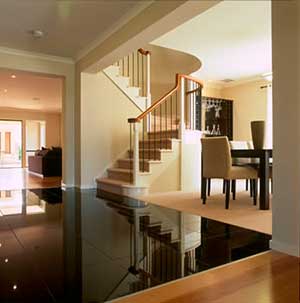 I will post my thoughts and maybe some (very) rough sketches at a later stage of my decor plans!