So, here I am sitting at my desk eating my Mother's Day chocolates and pouring over the pages of the June Home Beautiful magazine.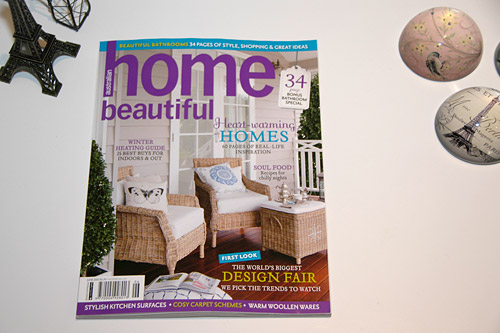 A-M, from
'The House That A-M Built'
is featured (and on the front cover!). Her home is stunningly gorgeous, and I hope she is proud of all she has achieved. Well done A-M!
If you are not familiar with her blog, please take the time to read through the posts and admire her divine decorating skills, and have a flick through the pages of the latest Home Beautiful magazine.
I'm in awe...