I had a very exciting day yesterday when the plantation shutters (all 17 of them!) were finally installed. 10 Months of paper Redi-Shades was just a bit much...but they did serve me well, and looked a lot better than multi coloured sheets!
Dining room: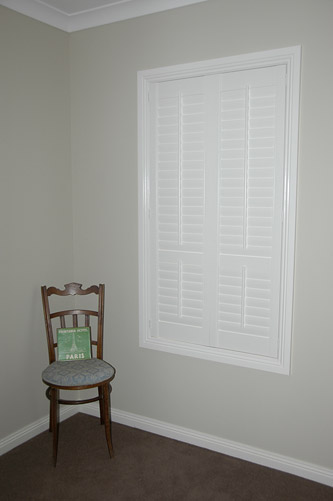 Ensuite: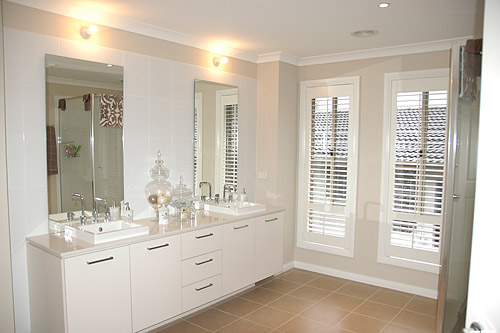 Meals Bi-fold: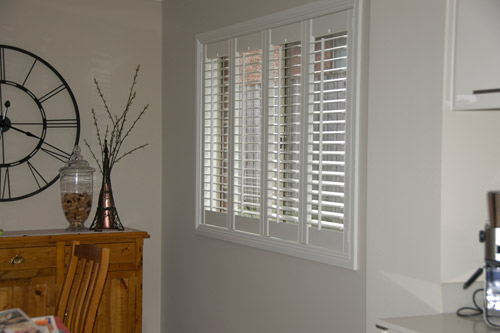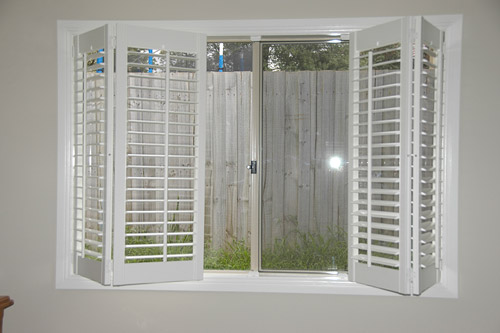 Meals with mess! It's a home, not display home, and I was busy making butterflies!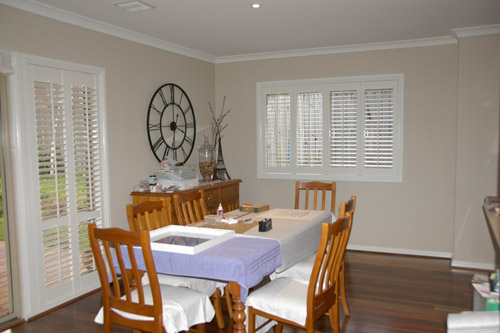 Lounge Room: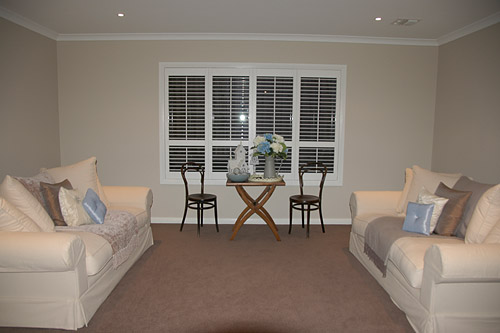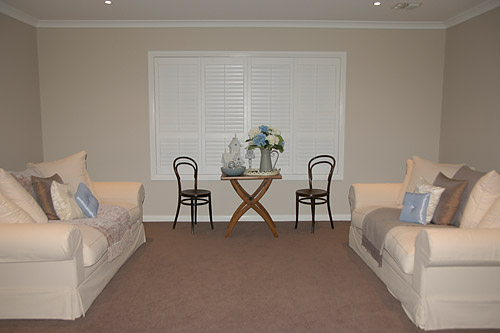 Master Bedroom: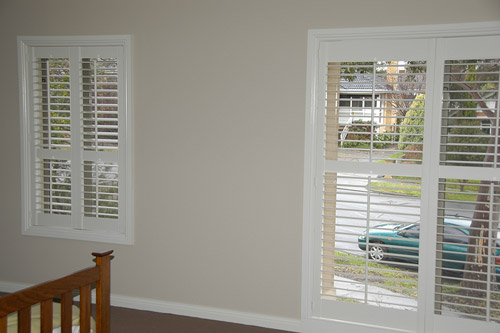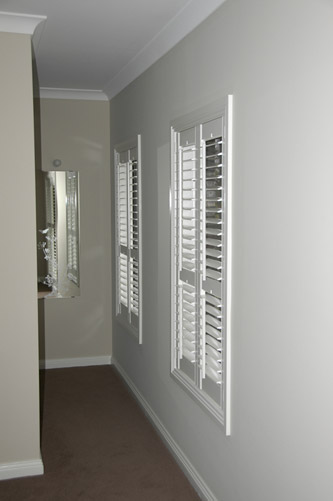 I still haven't had a chance to put the furniture back in all the rooms (the buffet lives under the window), and I haven't taken photos of all of them. There are 17 windows in total.
I could almost have slept in this morning! The bedroom was so dark, it was wonderful! I even had to turn on the light to see after I had my shower, which I never had to do with the Redi-Shades!
Now I just need to get a few more things up on the wall, finish painting the shelves I've started, start on the buttoned ottoman, find the perfect dining table and chairs (that is within the budget!), get the study desk and built-ins built, fix the study nook in the family room, etc..etc...etc...one day it might be finished!