No, it's not what you think!
The apothecary jar in the powder room has been empty for almost 10 months, as I still hadn't decided what I was going to put in it. Originally, I would have loved to fill it with the gorgeously wrapped 'MOR' soaps, but I couldn't justify the $20 each price tag at the moment. Instead, I had a brilliant idea of making a small nest out of bits and pieces I had around, or left over from other things.
So, with a few white pebbles, a bundle of raffia, some left over moss and the small green eggs I bought last Easter, I made a nest.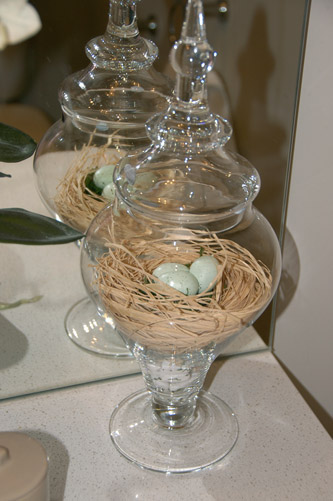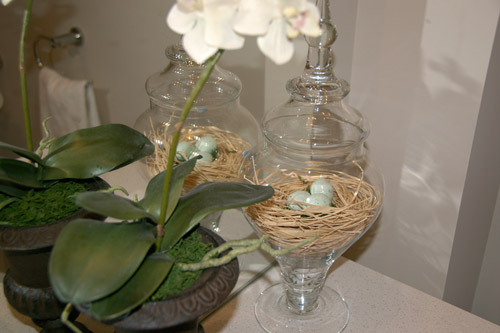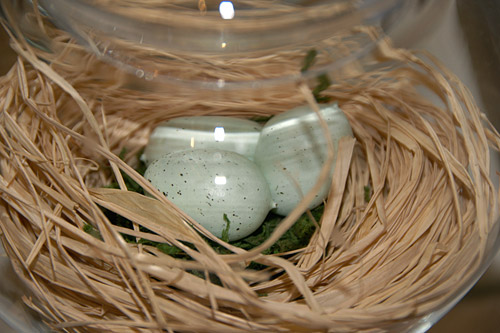 I've also been very busy with my orders for butterfly frames, but I did manage to finish the large one for my Daughters' bedroom. Very girlie, and she loves it!