Finally, after 8 working days of actually knocking the house down and clearing up, the job has been completed, and we are left with nothing but dirt and a few trees.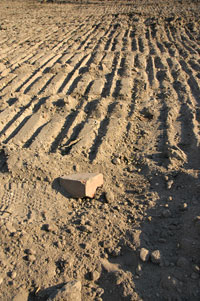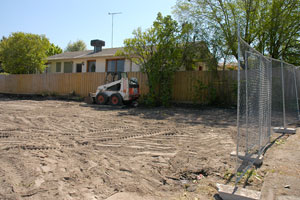 Unfortunately not without some damage. The two side fences have been bashed, and railings are cracked and pulled away, and several pailings in several spots are broken. Nothing a trip to Bunnings and a few nails won't fix though!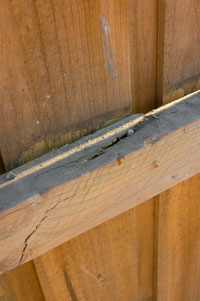 The major damage has, unfortunately, occurred on the footpath when they were removing the excavator from the site. The demolishes purposely left 1.5 metres of concrete driveway to protect the footpath, but they seem to have missed the driveway when taking out the excavator and mashed up the footpath instead. Looks as though I won't be getting my full $1800 security deposit back from the Council for the asset protection...