I didn't get a chance to update the blog yesterday due to a computer issue, but it was a hive of activity at 'the block' yesterday! Most of the rubble, apart from the growing pile of scrap metal, had been cleared in the morning, and during the afternoon the trees were 'removed' from the soil. Most weren't chopped down as such, but literally pulled over by the excavator. Thankfully, I missed the Tulip tree coming down (too sad!), but watched the Liquid amber at the back and the mass of trees on the north side of the property.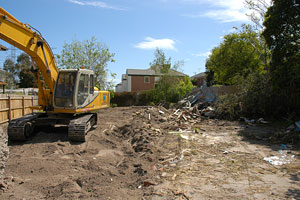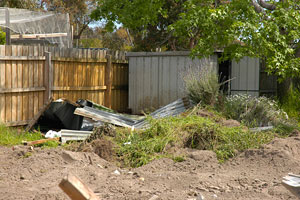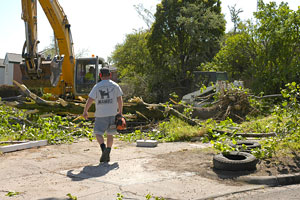 I was also astounded at the huge concrete blocks left on the property, and had wondered where they had come from. They ended up being the footings from the house! Luckily I was spared paying an extra $800 for their removal, as they were HUGE!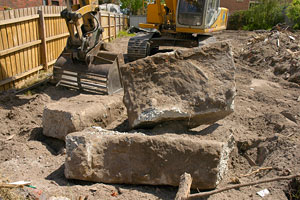 Many thanks to my Neighbours for allowing me to get a completely different perspective and take photographs from their second story balcony! What a mess, but should look a heap better tomorrow, if not later this afternoon.