We snuck in the house on Saturday (no temporary fence yet), and was surprised to see the kitchen had been removed. I'm not sure if they were going to salvage it, or not, but the cupboards were in fairly good condition...only 18 years old and a horrible colour!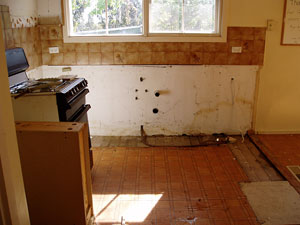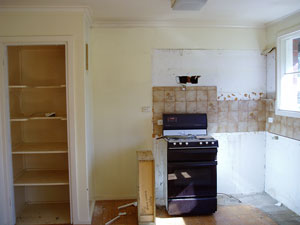 The roof tiles were supposed to be removed today, but, for once, it's actually raining in Melbourne, and on my drive-by this morning I wasn't surprised to see nobody there. I will go past again this afternoon, but I don't anticipate they'll be there as the roof will still be wet and slippery.
Here are some more images of our little house as she was: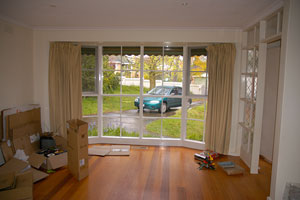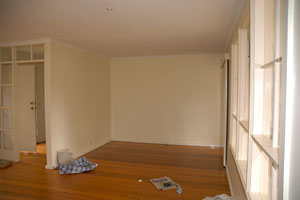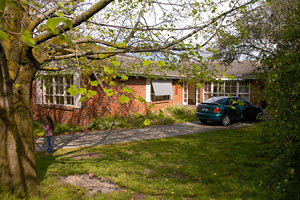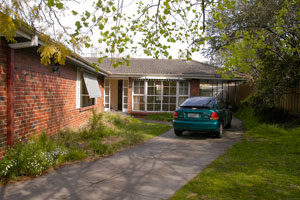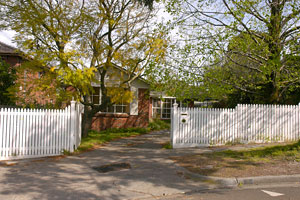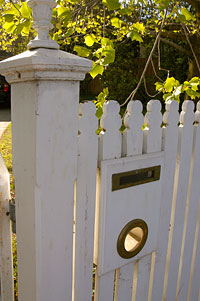 And just as a size comparison, here is our old hall way, compared with the width of the new one! Loving all that space!!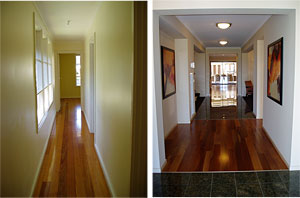 Here is what our front doors will be. They are double Corinthian Classic PCL 2B (2 panel with the 'cricket bat' exterior) in 820mm wide. With 2 of them, I don't think we'll have any trouble getting the fridge or couches in!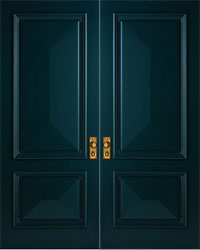 We upgraded all of our interior doors (including wardrobes) to Corinthian Cambridge 2 panel, as these will match the front doors...apart from the fact that we love them! They will all be painted gloss white to match the skirtings and the architraves.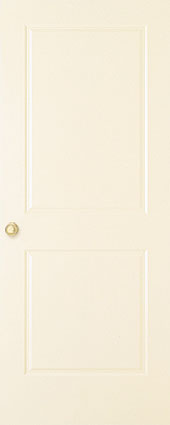 These lever door handles were standard, so luckily we didn't have to pay extra for these. They are Gainsborough 'Sofia', and will be on all doors including the front door, external laundry door, wardrobes (fixed) and included privacy locks to the toilets and bathrooms. They will all be in polished chrome.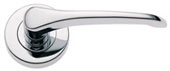 With any luck I will have some more demo news and photos tomorrow...