Yesterday, the phone messages were running hot between myself, my husband and the tiler! He couldn't get hold of us, and we couldn't get hold of him. I decided to go down to the house to try and catch him on site. There was someone who was grouting the ensuite upstairs. So, in and up I went!
As it turned out, the tiler was not there, but the 'grouterer' let me know there was a problem with the laundry tiles. He couldn't be sure but thought they may have delivered the wrong sized ones. As it turned out, they had, but thankfully the tiler had not installed them. Being in the house I had a chance to have a little look around and take some pics (with the tradies permission, of course!)
After my five minute walk around I then rang the tiler and left a message on his phone to say yes, they were the wrong ones! He then rang back and finally I was able to talk to him!! We decided that he would install the leftover bathroom wall tiles instead! Easy!
The Master bedroom niche: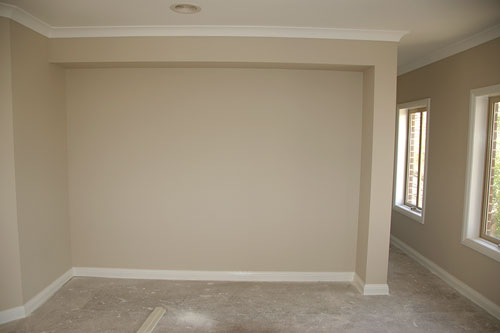 The ensuite with the 'grouterer':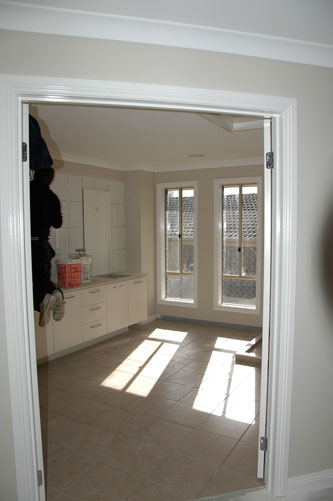 TV area. Notice the heating vent in the ceiling: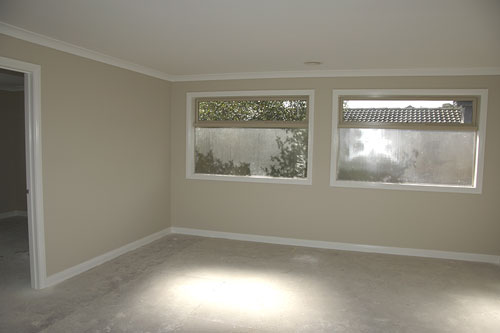 Minor bedroom with wardrobe fit out: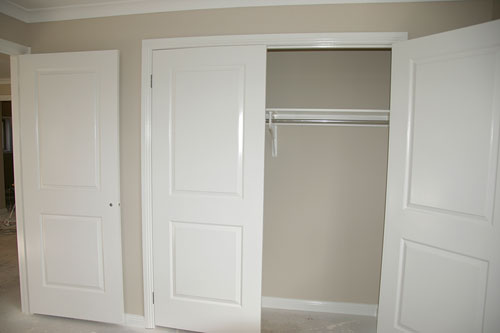 Toilet upstairs with nicely centered floor tiles: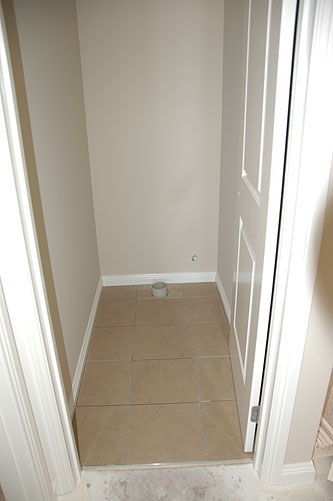 Kids bathroom, not grouted at this stage: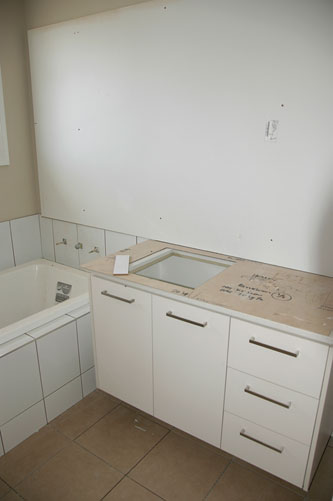 Gorgeous stairs!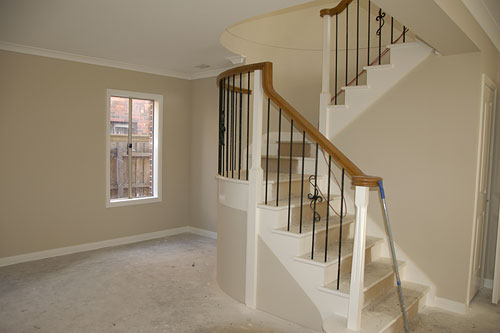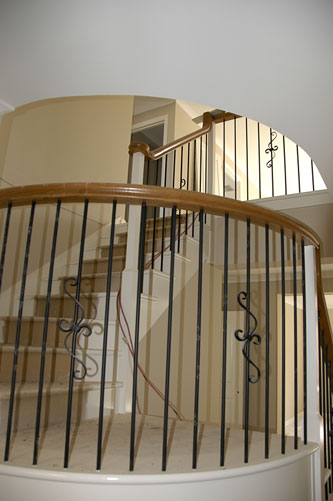 ...and the wine cellar underneath: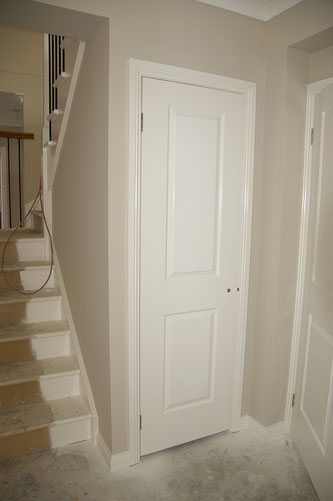 Close up of Caesarstone bench (Ice Snow) in kitchen: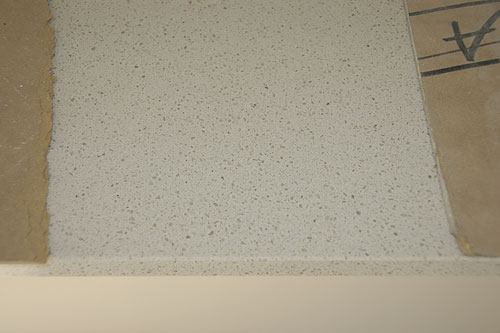 Kitchen pantry...4 times bigger than the old one: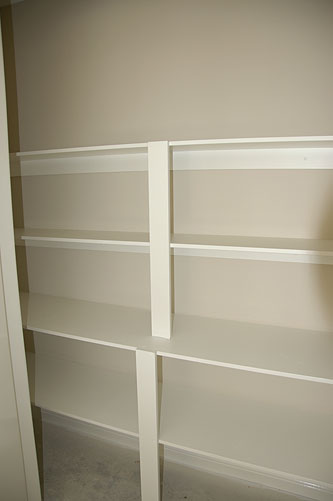 The wrong laundry wall tiles (far too small):
The powder room: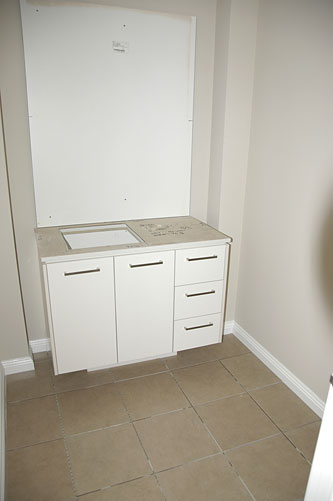 Laundry floor still to be grouted:
Laundry cupboard. No extra cost for 1/3 broom, 2/3 shelves: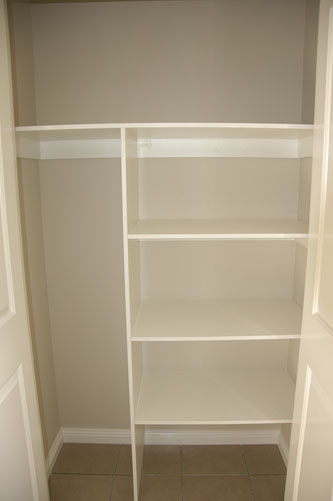 Garage door: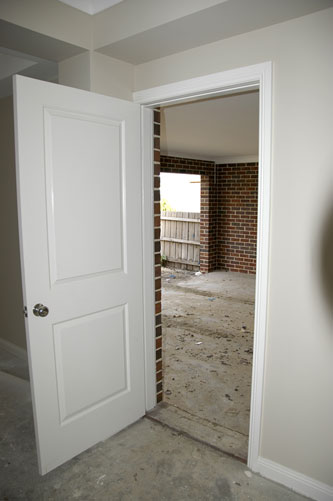 Study through to one of the black front doors: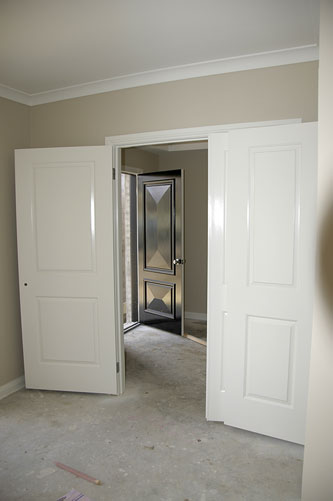 It was quite surreal to walk through it again, as it's been almost 4 weeks since I've been in. It looks fabulous and fresh, and we are really happy with the way the colours work together. We wanted a streamlined neutral classic look, and that is what we have. Love the stairs, love the doors and love the white woodwork!
Can't wait to get in and decorate to my hearts content now!