Last Saturday we had a guy from one demo company out to give us a quote for the house/garden. He came up with $9500, which we thought was very reasonable. We will cut down the trees in the front garden ourselves, and most of the ones out the back we will try and keep. We thought there would be lots to salvage from our house, but as it turns out, the salvage yards are no longer accepting stuff from them. We have clinker bricks, colonial widows and shutters (including a floor length bay window), the kitchen and the bathroom which we thought could be worth quite a bit. There are also beautiful hardwood floor boards throughout, but we learnt they will not recycle ones that have already been polished. Oh well...still a pretty good price to be under 10 grand. I have thought about selling our picket fence and red brick paving on ebay to get a little extra cash!! If you are interested send me an email! I would like to salvage some of the floorboards and turn them into our huge desk top which will run the width of the study...would be nice to have some of the old house in the new! I'm also thinking of attempting to remove the grey slate tiles from our porch to use in the new porch.
I also received a quote for the flooring. It actually wasn't as expensive as I thought...given it is one of the top brand woven carpets! The Silkwood Spotted Gum and the Brintons carpet came in at just under $29K. It still is a HUGE amount, but if the carpet lasts for 30 years, then it is well worth it. I was expecting over $35K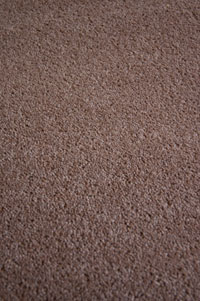 I also took a trip to Cosham yesterday for the last time before we have our colour appointment. For once I actually spent some time with one of the designers there, who we will be seeing for our appointment next Wednesday. Usually when I visit the girls are so busy with clients it's hard to get any questions in! She was so helpful with guiding me on my kitchen and bathroom colours, with some wonderful suggestions as well. I am now pretty set on my kitchen, and have also scrubbed the original 'Stipple Cocoa' off the list completely! I just feel it is such an 'in' colour now, that 5 years down the track I will regret my choice. It's all now quite light and fairly bland...but not white! This way I can add any colours with it, and it will look good. I'll let you know all the details of each room after our appointment next Wednesday.
We have completed our electrical plan, and are now going to Henley on Saturday to go through it with our Sales Consultant, and also to apply for the loan!!
I'm still packing, and there are boxes absolutely everywhere, but at least this weekend we will have access to storage...finally!! Things are progressing nicely, but it will still take time before we officially start the building.
I also noticed in the realestate insert in our local paper there is an 18 month old Henley Majestic up for auction in Mt Waverley. Their asking price is over $1,000,000. I couldn't resist and had a look through it! It's so beautiful! If not sold prior to auction, I'll go along to see how much it goes for.