Having just returned from a lunchtime drive-by, I happily saw yellow tape across the driveway with 'DANGER ASBESTOS DUST HAZARD', and a van parked in the driveway (whose occupant was eating lunch!). Naturally I took a photo, and poked my nose in the letter box. There was a little rubbish lying about, and could see that some of the eaves had been removed. I wasn't going any closer than that, but will venture back later this afternoon (with a face mask ;)) to have a proper sticky once they have finished, and add some further images to this post, if I get a chance.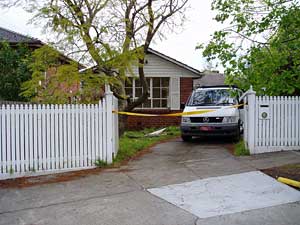 ...also note our 'lovely' vibrant white new part of our crossover!
Further to our more positive news, I have received an apology letter from 'The Postal Company', along with a $5 money order!
PART TWO:
Here are a few images from this afternoon's visit after all the works had been completed.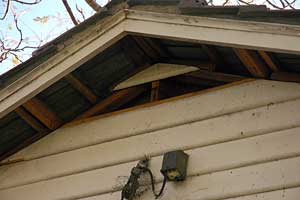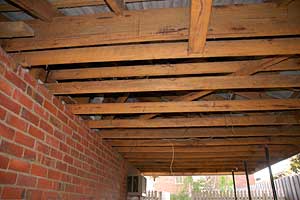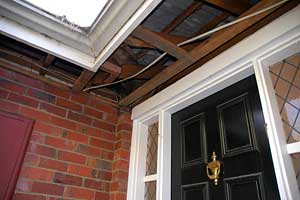 I wonder if they found the skeleton of the possum we couldn't locate last Summer! Judging by the amount of cobwebs, I'm sure there were some horrible looking spiders...
Will be interested to see what tomorrow brings.