Yippee!
After 3 weeks we have some action again! We drove past this morning to see the brickies just setting up their string lines. I also noticed that the Large window in the Master Bedroom had been installed! I didn't stop for any photos, but we made a return journey later this afternoon for a snoop around!
The brickies worked on the long wall of the house, and even around the corner to the front...only 1 course, but it's progress! ;-) I can't wait to see how the facade will look all bricked up. I'm getting a little tired of looking at a green house! The steel lintels for above the windows have also arrived.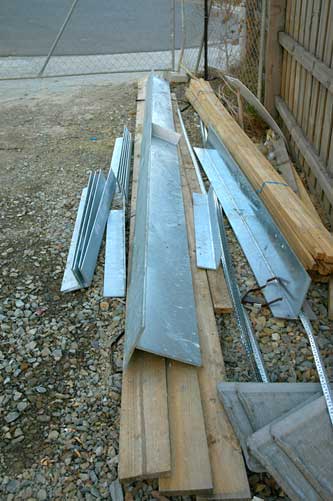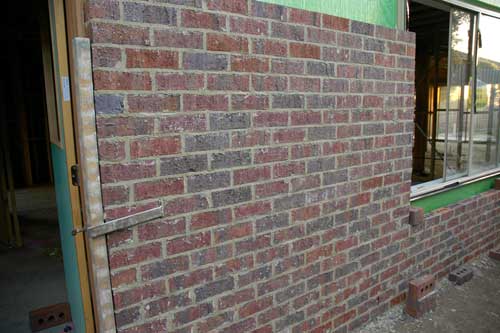 Where old meets new...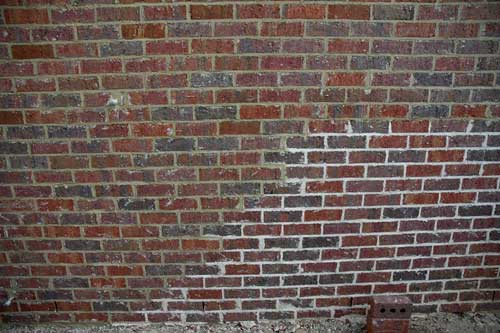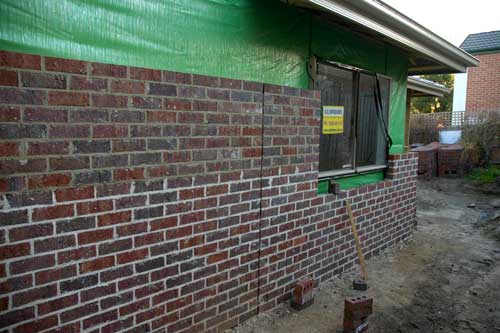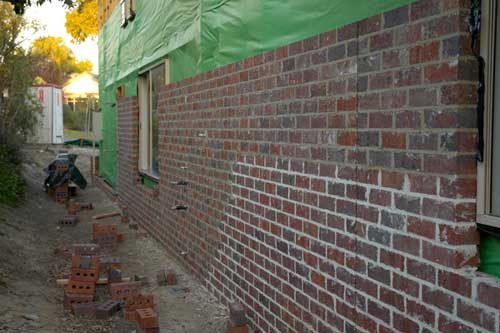 I couldn't resist...brickies art!!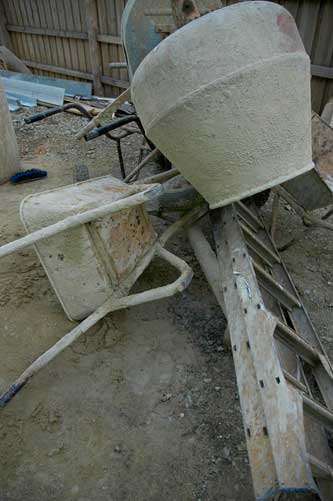 The window to the Master Bedroom has now been installed: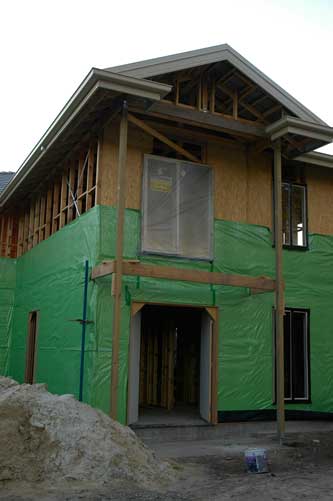 The plumbers have been back, and moved the outlet for the powder room toilet across to the right a little. I hadn't even noticed that it may be off centre with the frame, and would only possibly realise once the toilet was installed, or the tiling done. Great to have it picked up now, though.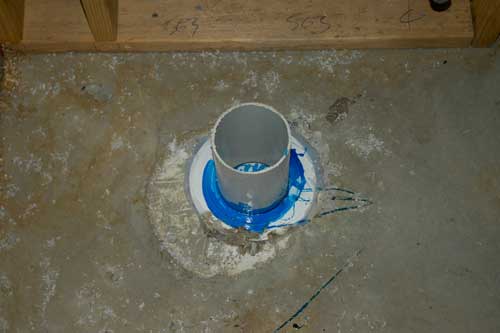 I can't wait to see what happens tomorrow!!