It's been a busy week at the house this week! Finally I was able to have a look around (through dirty windows) at all the progress in between showers of rain. At this stage, it looks as though it's pretty much complete! I am unsure if the mirrors or the shower screens are in as I am unable to see them, but I'm pretty sure the rest of the fittings have been done.
These were taken on Wednesday.
Front doors with 2 red spots on them indicating to be painted again (notice proper door handle!):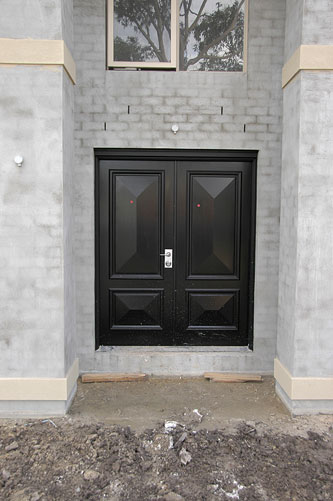 All the downpipes have been connected to the stormwater, and we have some extra drains to help with the 'moat'. These will be cut when we do our landscaping: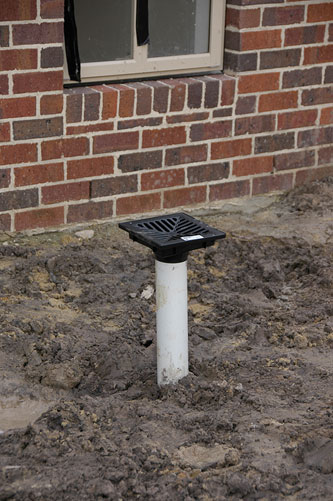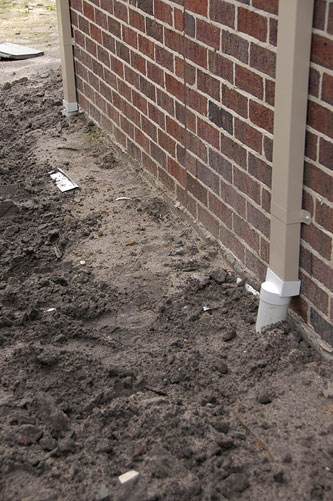 One of two outdoor taps: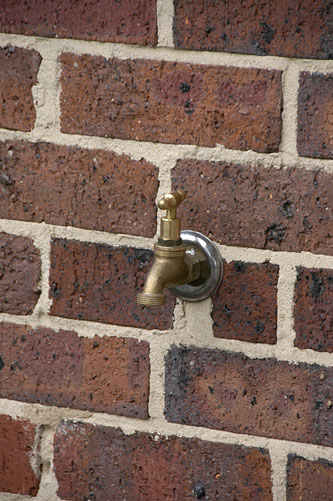 Outdoor power points, and TV and HDMI cable in the alfresco: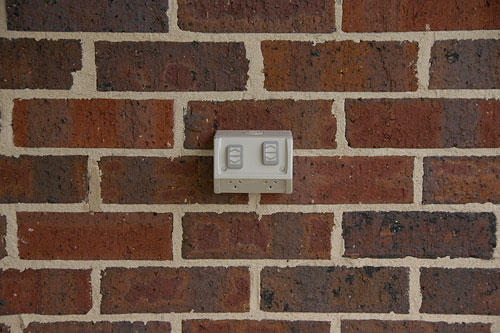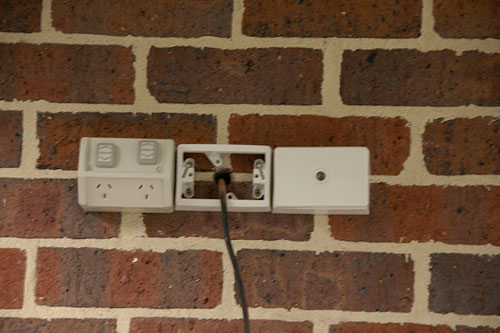 Quad fix on the gap in the alfresco above the stacker door. There is also one on the other side. Both will need painting. It looks as though the paint roller ran over my bricks, so hopefully it will be cleaned off before handover: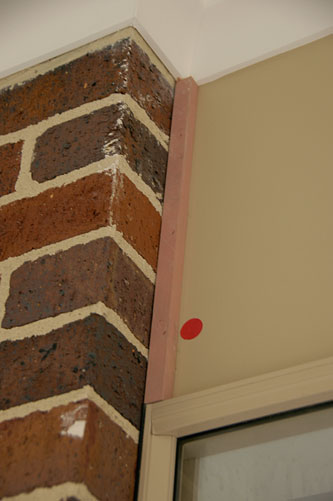 The rangehood vent...red spotted for painting: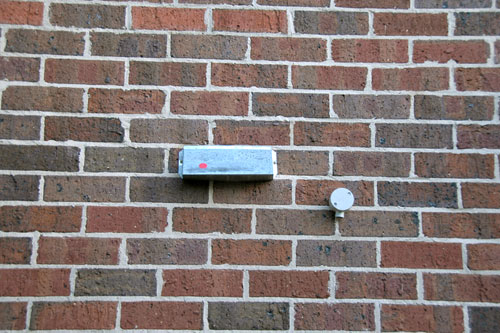 6 halogen downlights in the alfresco. The middle will have a fan and 2 ceiling speakers either side: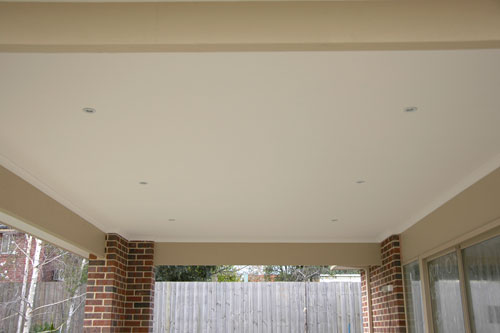 Newly installed kitchen rangehood, tap and lights: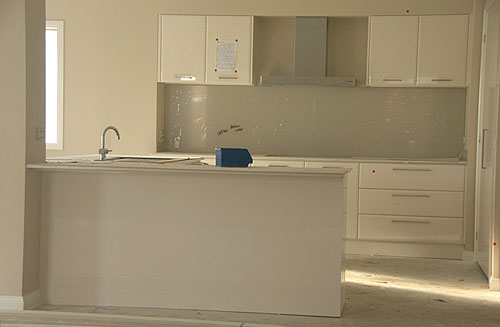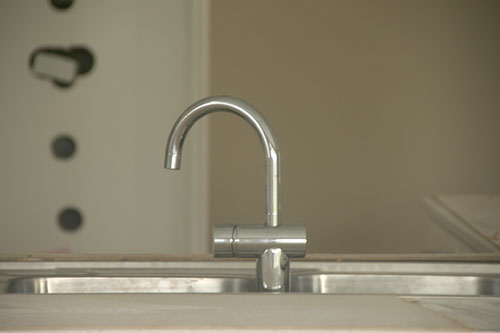 I tried so hard to read the list of 'things to fix' stuck on the overhead cupboard next to the rangehood...no luck, though!!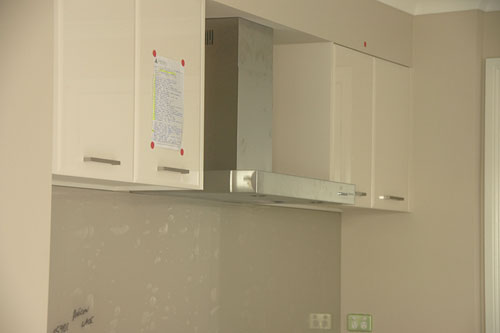 Those fluoros have got to go!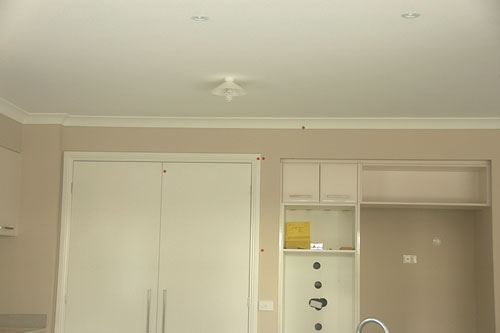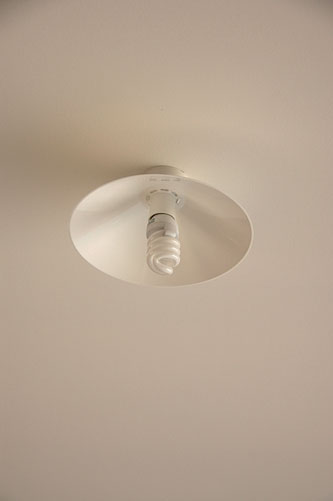 Door furniture all on, and locks as well: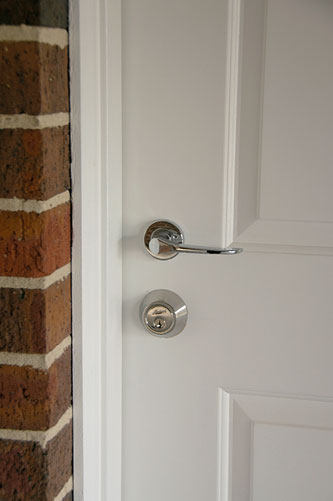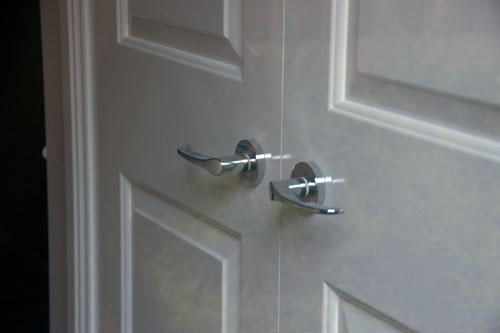 Laundry trough and mixer in: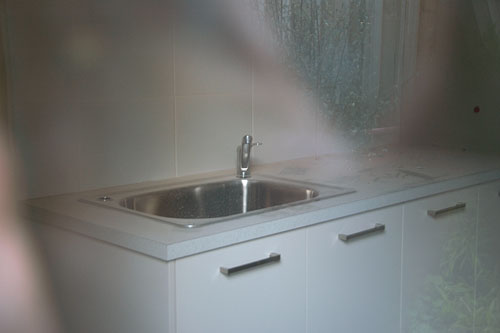 The only way I know we have toilets! I can't see them, but there are 3 empty boxes in the rubbish cage: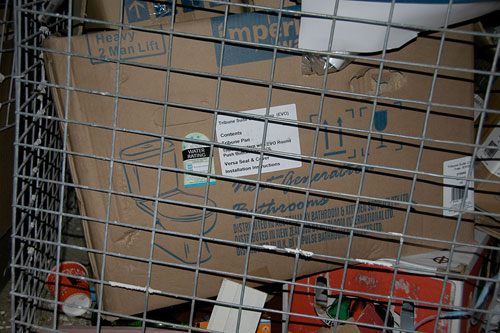 I drove past twice on Thursday, but I didn't see any action, and today on my morning drive-by, the termite system was being installed, and it looked as though the cleaners were there!!!
Now it's the weekend, I'll get a chance to have a look around and see what else has been done, and take some more pics. Just waiting on the portico fix and the render to be done. Won't be long now....