Yesterday we received our final invoice and a letter detailing our New Home Inspection appointment and what will happen next! With any luck it will all run fairly smoothly and we will have the keys soon. A lot will depend on what we find 'wrong' or in need of fixing, and how soon they can get it all done before we re inspect for our handover appointment. So the next few weeks are an uncertainty and will prove to be busy yet again.
Roll on term 4 so I can collect my thoughts and unpack and decorate at ease without too much hanging over my head!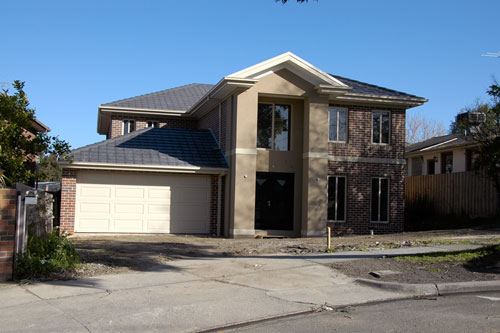 On my drive by this morning, there was yet another tradie's vehicle in the drive way. Again...no idea who it is or what they are doing, but the render is still missing from the linea band just below the gable on the portico! So maybe that will be done today!
I'm excited to be going back in the house tomorrow, but have not had much time to prepare at all. I've made a list of all the things on the exterior we can see we are not happy with, but no idea of the interior. Must not forget to pack the light globes!