Had a lovely walk around the site yesterday and noticed the correct pot drawers are in! I also spotted the mirrors in the ensuite through a window, and the reflection of the shower screen. I still haven't been able to see the toilets, but I know they are there. Also on Friday, the termite reticulated system was installed, and the cleaners were there!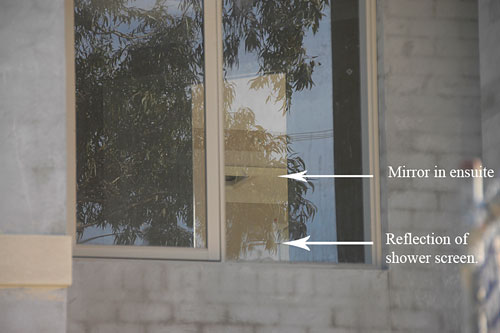 The weather seals are on the external doors: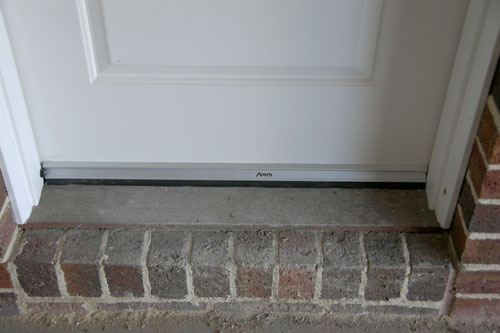 Compare these 2 photos of the kitchen, and you'll see the pot drawers have been replaced to 1 skinny and 2 deeper ones instead of 3 all the same size, splashback protective film has gone as well as the protection for the Caesarstone benches: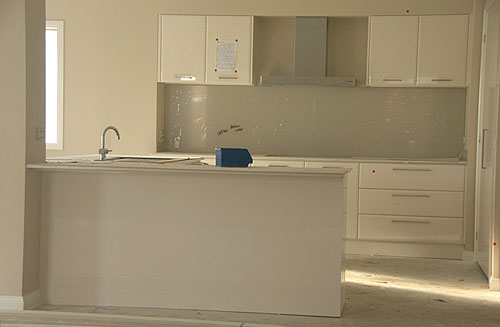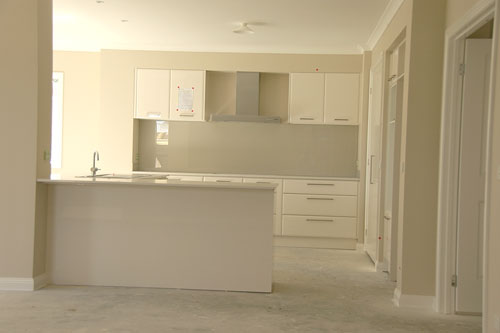 Close up of pot drawers: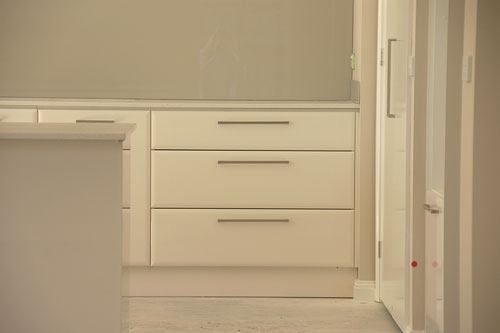 I have been able to read 'the list' on the cupboard, and no real surprises, except we missed a section of tiles on the laundry wall where the bench meets up against it. Thankfully, our SS is on the ball and it has now been fixed accordingly. Caulking still to be done: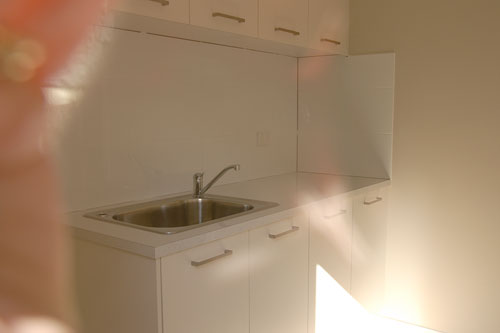 The dining through the lounge. You might be able to see that the light fitting is not centered with the windows. We specifically asked that it be centered in the room from the edge of the stairs, and thus being centered over where the dining table will be. This is where my chandelier is going: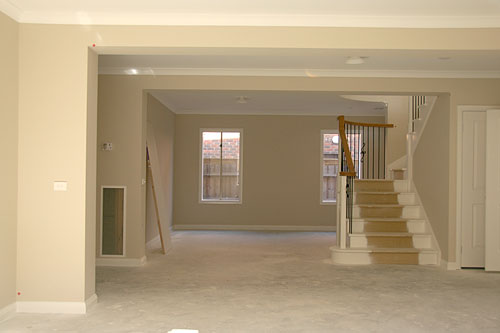 A pic of the stairs again, this time through cleaner windows: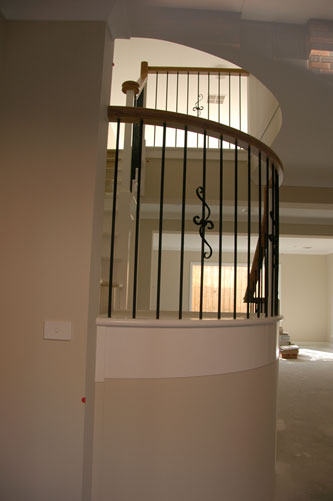 We now have a gas meter too: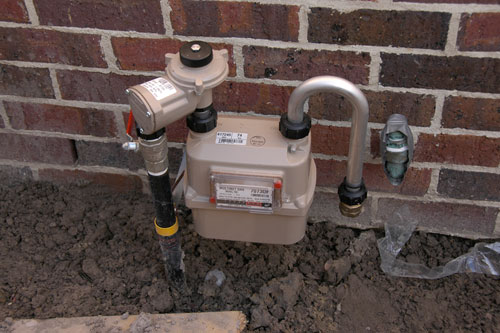 Termite reticulated system is in as well: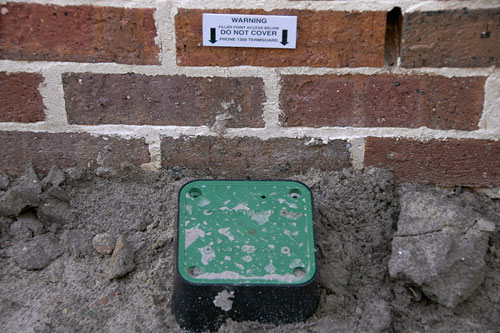 I've noticed a couple more things to be fixed too, but the mortar blowouts are written on the list, so I'll wait until our PCI to see if they have been fixed: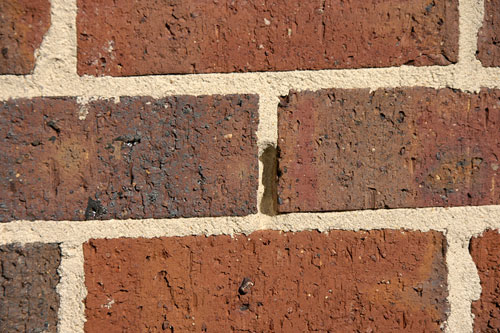 The screws on the downpipes were not on the list (that I could read!). easy fix, though: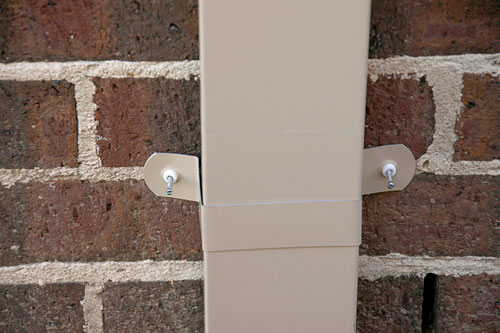 The only outstanding things that need to be done are all the flyscreens, the gable patch-up in the portico and the rendering. There are all the items on 'the list' but they are all easy fixes and cosmetic touch ups. There will probably be more after we have had our inspection too! So, with the 18th of August only 8 working days away, it looks as though it might be a hive of activity again this week. I'm not sure if the weather will be suitable for rendering, and the portico patch-up has to be done before that. Fingers crossed!