Finally, some more work on the facade to take photos of since I have no access inside until Friday...only 4 more sleeps ;) !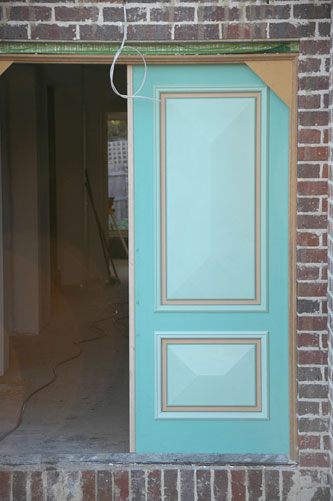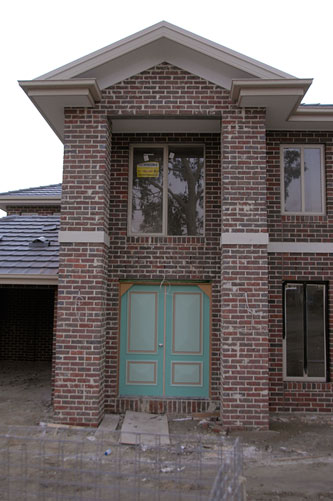 ...only you'll just have to image they are glossy black!
The renderer is still MIA. I know he doesn't like to do it when there is any chance of rain on the forecast, but today was a gorgeous sunny day in Melbourne. Perhaps he is finishing someone else's. Anyway, he has 'roughly' 10 weeks to complete it (give or take 2 weeks)...
I can't wait to get back inside! I'm sure I'll be just like a kid let loose in a lolly shop!