Yesterday, my couches were delivered to Mum and Dad's where they will safely be stored, wrapped in plastic until we move in. I won't get to see them for over a week!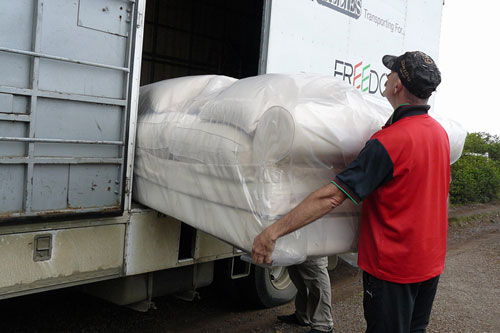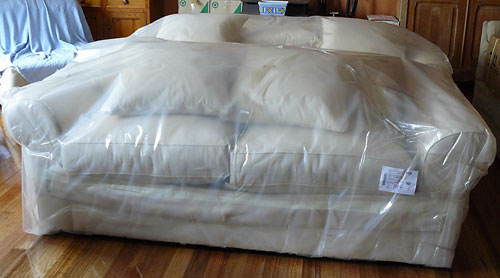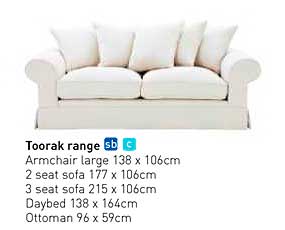 Freedom have been fantastic at prolonging the delivery as long as possible. I ordered them back in January when they were on sale! I still have arm rest covers to come as I ordered them later...once I knew they even existed!
Also on sale was the fridge we have had our eye on for several years! It should fit in the space perfectly (all going to plan), so this morning I put a deposit down on it, and can cancel the order (and use the deposit for another fridge or Dyson etc) if it doesn't fit when I measure the space next Friday.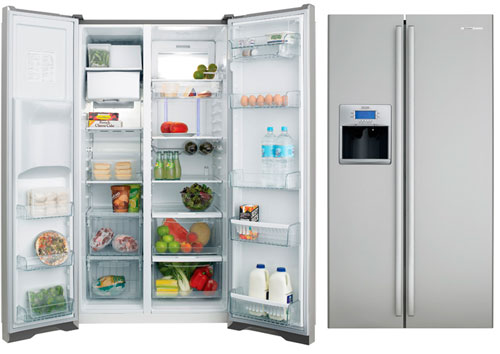 Although it's not terribly large, we will still have our 12 year old 'upside down' fridge in the garage where we can store things we don't necessarily need on a daily basis, and our party food (large pavlovas and Christmas turkeys!) and drinks! I think with careful planning and storage, both the freezer and fridge will be perfect! Also with the added bonus of filtered cold water and ice on tap. The shop will warehouse it until delivery, which could be up to 4 months away. With any luck, it will only be about 10 weeks! I'm very happy to have saved over $770 on it!
I have just received our weekly update from our CSA. Everything's going really well and the fixing carpenter should be finished this week. Which means all my doors, architraves, skirtings and cabinets are in! I also discovered that the house is now 72% complete! We are now into week 20 of the build, and according to Henley, 63 working days (no weekends/holidays etc), and we haven't had any rain delays which has been fantastic! The painter has been pushed back until the 3rd July. This could take 2 weeks max, then the tilers are due in, which could also take 2 weeks. After that the fit off should begin, which could take about 2 weeks as well. Then the last 2 weeks will be inspections and checks before a possible handover. So, in an ideal world, we could be looking at being in in 10 weeks! Of course, I still anticipate about 12-14 weeks! It has been a smooth build so far, but I guess now the fixtures and features are the most important part, and if they are not 'right' then there will invariably be delays.
At least we should be in by Christmas!! ;-)