I took some photos through very dirty windows yesterday of my beautiful stairs! Also piled up in the lounge room are the internal 2 panel doors and from what I could see through the window, it looks as though my gorgeous front doors are there in amongst the pile too!
Beautiful curved stairs with the curly balusters (dust collectors!), including the 5th one on the top landing: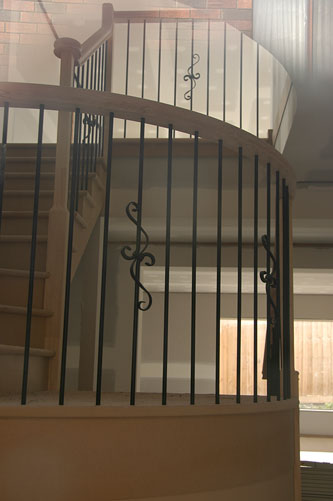 Looking through the other dining window to the bottom of the stairs and the pile of architraves and skirtings: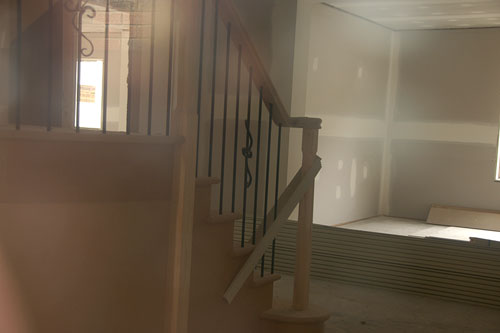 Looking into the lounge with at the stack of doors. If you look closely, you can see 2 doors, slightly greenish, and not sitting flush with the rest of them. These look like my lovely Corinthian Classic PCL 2B front doors. There are also what looks like 2 doors that are higher than any of the others. I believe these are for the pantry: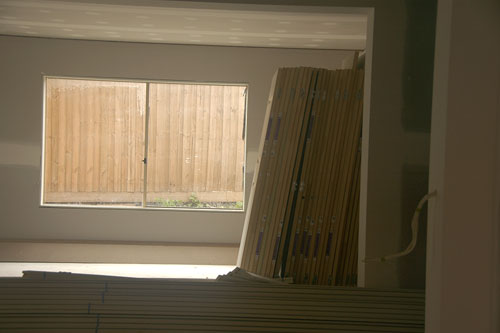 I also noticed the A/J's (articulation or expansion joins) in the bricks had been filled. The colour matches the bricks fairly well, which is probably why I hadn't noticed it before! Not sure when they were done: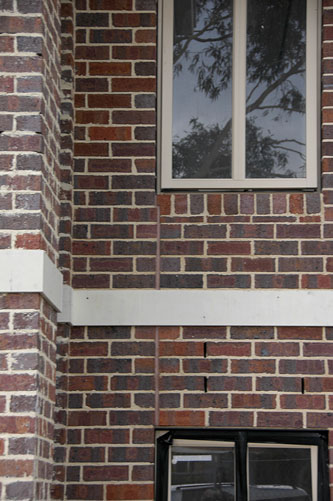 Interested to see what happens this week! With any luck the fixing carpenter will be on site installing the doors etc, and then maybe the kitchen might be delivered!!