Hehe...couldn't resist! I've waited a long time to be able to say that!!
It was another very productive day yesterday. When I drove past in the morning, there was a van in the driveway, but I couldn't see much action happening inside the house. It wasn't until I went past at around 3pm, that it was all systems go!
I was very surprised to see the guttering and the fascias had been installed on the garage, and also the scaff was in place ready for the tilers.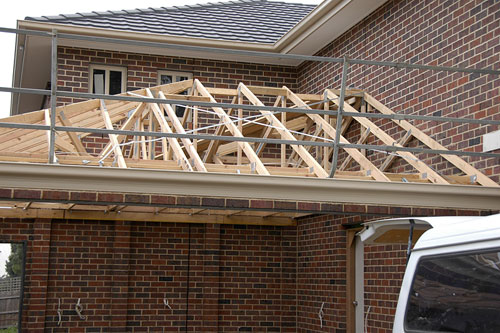 I didn't dare go near the house, as someone was throwing out the offcuts of plaster out the MB window and onto the ground below! From what I could see, they had done the top storey, and were still working on the bottom. I took a few pics, then left and decided to go back later. I did, at around 5pm, and they were still there!!! No such luck for a 'stalk walk'. Never mind!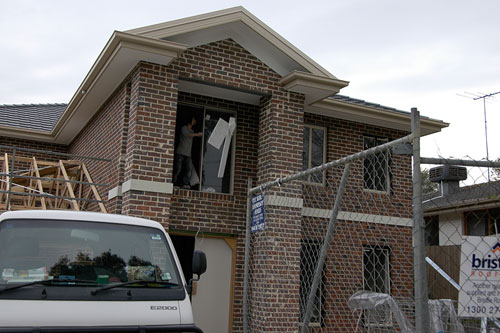 Today, on my morning visit, there were no vans in the driveway, so I quickly had a look through the windows in the dining and family rooms. There were plastered walls!! I went round the back and was surprised to see the stacker door ajar (so much for lock-up AGAIN!). I had a very quick look around the ground floor for fear of being sprung! I didn't venture upstairs, but will try and get a chance later this afternoon. I did manage to snap away at all that I could in my 2 minutes!
Family room from stacker door towards the curved stair wall: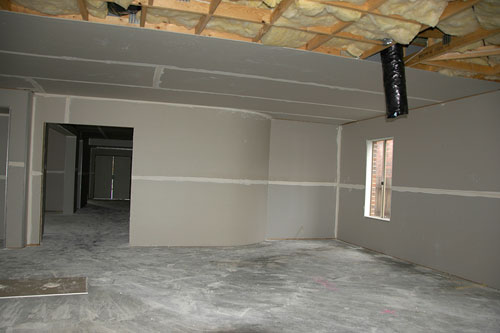 Meals (under the window which we added) and the kitchen: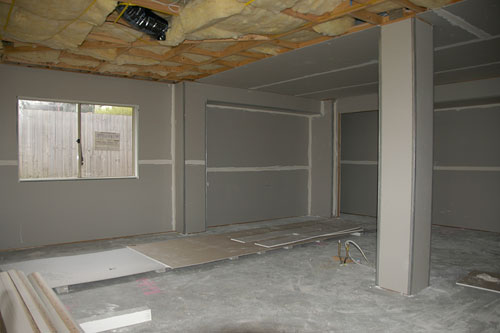 family room with ceiling not quite completed yet: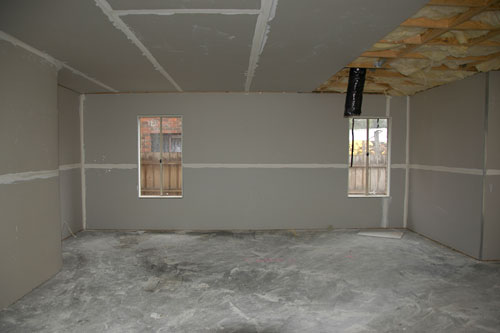 Dining room with ladder (stairs eventually...) and the door to the wine cellar: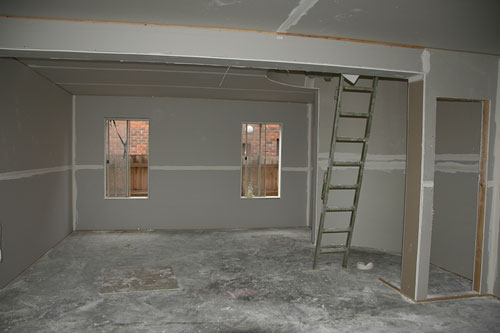 Lounge room: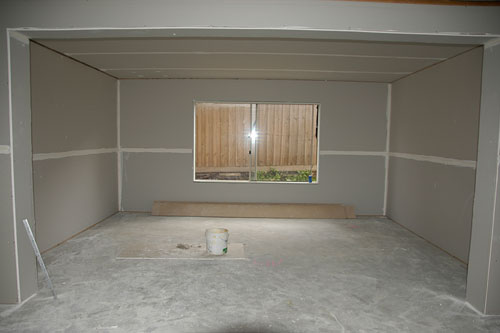 Entrance and the double front doors: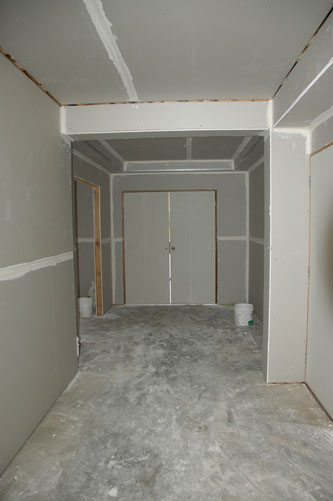 From the entrance looking back towards the family room: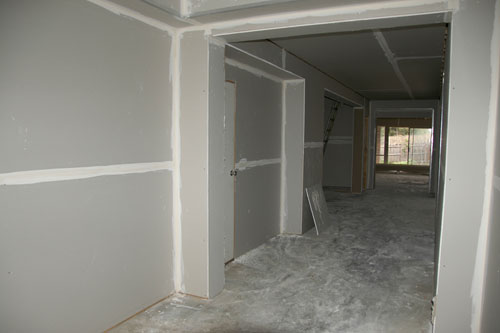 Clean bricks!! Although they are still a little damp (no sun!):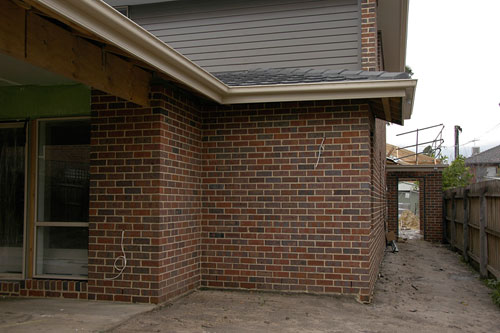 Beautiful!!
The alfresco ceiling has been installed too: