Still no sign of the plasterers, but more batts were installed on Saturday, and the lower section of the bricks were given a clean today. The house was left unlocked again on Sunday, so that enabled us to have a good look around at the batts. They still hadn't quite finished, but it all looked pretty good!
Upgraded R2 batts for the walls. We could have upgraded to a maximum of R2.3, but that would have cost us over $1000! R2 will be fine, considering our old house had nothing...not even foil wrap!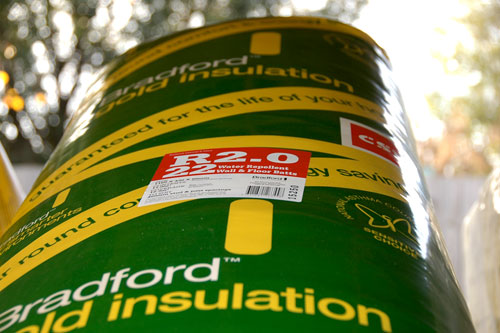 We went for the maximum of R4.1 in the ceilings: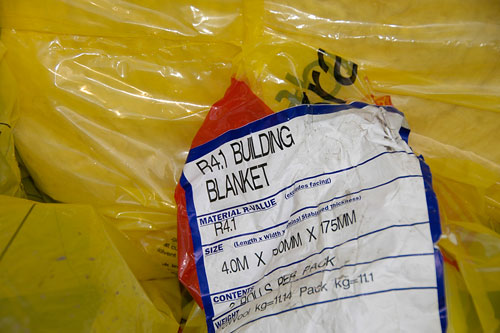 The meter box all wrapped up in the study ready for plaster: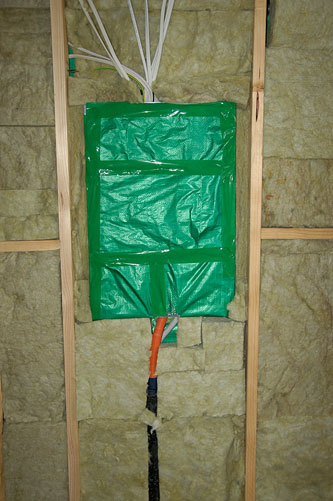 We included R2 soundscreen batts to many internal walls to help deaden the noise between rooms. I really wanted to make sure we had it in between the bedrooms and the stair well, as well as the bedrooms and the bathrooms. Nothing worse than having a sleep in and being woken by someone having a shower in the next room!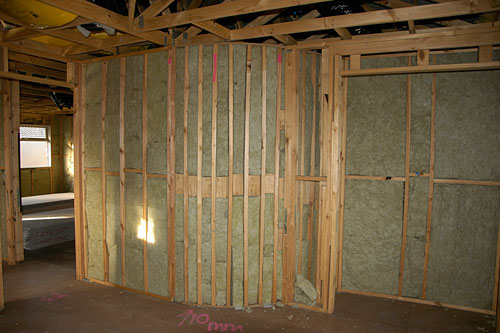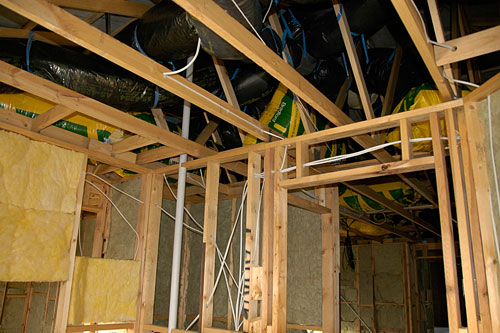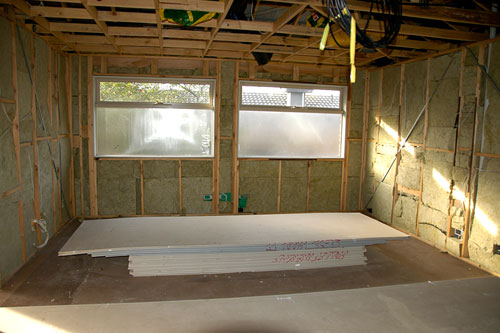 Ceiling batts in the only single storey part of the house. The meals area and a small part of the family room. There is no access to the roof space here: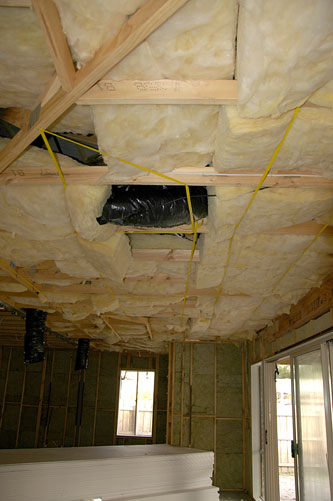 On my drive-by this morning, the plumber's van was there, and so was a ladder leading to the roof. Not sure what was going on, but could possibly have been to do with the evap cooling.
Later this afternoon, I returned and was interested to know why the garage roof trusses were dripping in water. It took me a few seconds to realise the lower part of the bricks had just been cleaned! There was water everywhere..IE MUD...so I didn't venture far at all. They look fabulous..just a little wet!!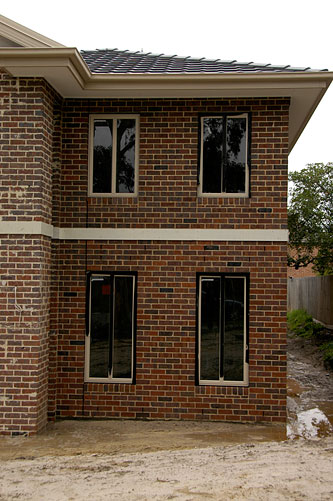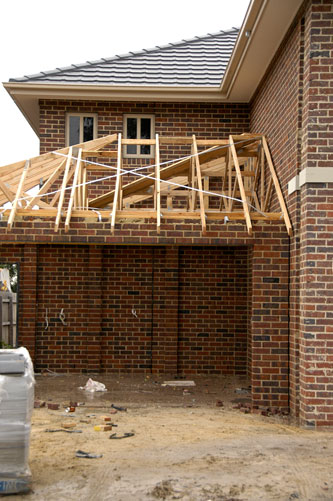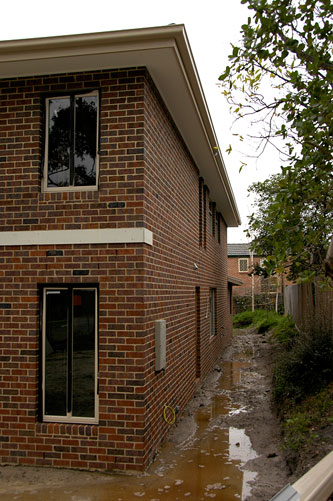 No news, either, on the crooked truss or the possum problem!