It's been a few months since I have made any artwork, just been a little busy! Last week I made the decision to make a peg board for my Niece's Birthday to match the one I previously made for her brother! I already had the idea in the back of my mind, as well as most of the materials, so it didn't take too long at all. This one has, by far, been the easiest one to do, and I'm pretty pleased with the way it turned out!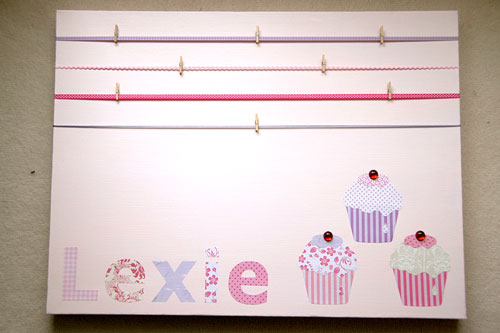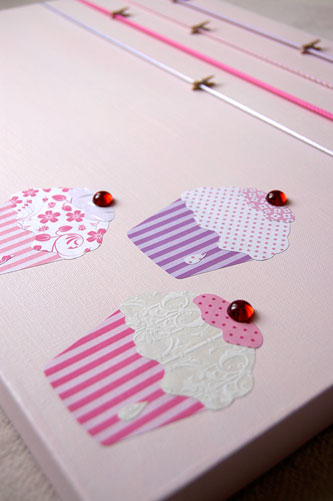 Very girly, don't you think?
I am slowly putting a list together of questions and queries for my site meeting on Friday. I will also go armed with the plans to see if the cabinets are right, swatches to check the colours of the cabinets and benches if they are in, and a tape measure to measure the fridge space, washing machine space and alcove where we plan to put our bed! I will be making careful note of all the skirtings and architraves to see if the walls are straight, and there are no obvious 'bows'. I'm not sure if the doors will be left off for painting, otherwise I will also be checking the doors to see if they are even, especially the 4 sets of double doors when closed!
I can't wait to get in and have a good look around again! Be prepared for a huge post with lots of photos!!