Hi Mrs B, I just thought I'd post the pics of my 'artwork' for you while I dropped home quickly, otherwise I would forget!
This is the canvas I made for my Sister-in-law for Christmas. It's a painted background with cut out paper for the branches, leaves and bird, all stuck on with acid free glue (no yellowing over time!). The colour representation is not 100% accurate, as I finished it Christmas Eve, and rushed to take the pics, but you get the general idea!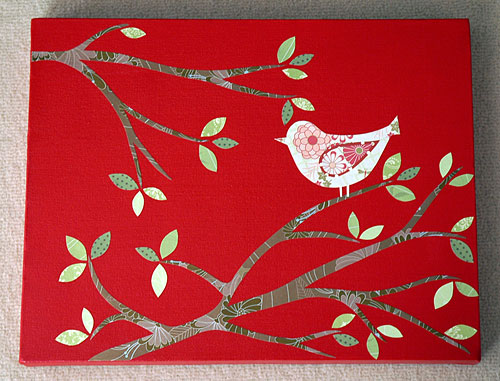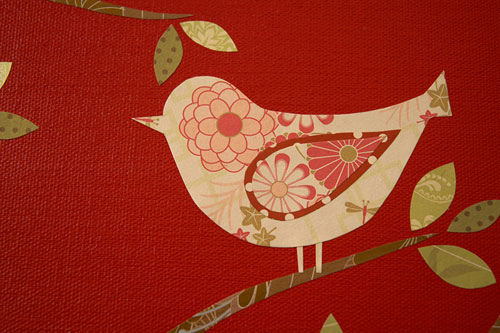 Here is another one I made for her Daughter (my Niece) for her Birthday last year. This one took far longer to produce than the birds, as there was so much careful cutting out of the layers of paper, then sticking them together to form individual butterflies, then adding on the feelers and sticking the whole butterflies to the painted canvas.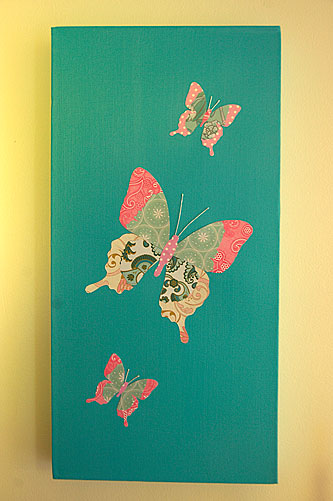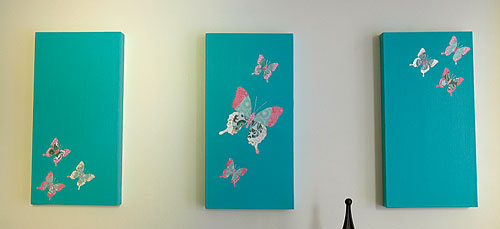 I have always loved being creative with my hands and doing 'crafty' paper things, embroidery, or photography. I can't draw to save myself, so I try and be creative in other ways!
I also have a few pics of some of my Christmas pressies. I have been collecting perfume bottles as I see them on sale, and was lucky enough to receive another for Christmas to add to my collection!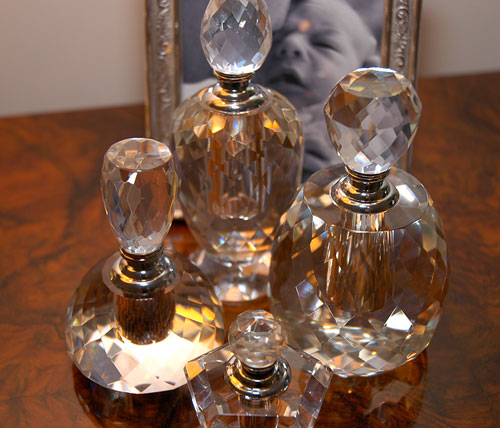 And a beautiful ceramic glazed urn I have been eyeing off for quite some time! It's a beautiful creamy beige colour, and will look lovely (I hope) on a hall/console table in the entrance hall under a mirror and with various other 'bits'!! Just in case anyone might be interested, it's from Bed Bath N' Table.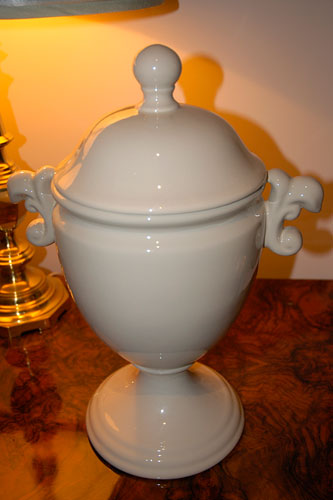 I also received a gorgeous wire heart which holds photos or momentos. I have been wanting one of these for a couple of years, and I even bought some vintage style Paris postcards to go in it when I bought it. My Sister-in-law couldn't believe I knew what it was before I opened the wrapping!!No photos of it yet, unfortunately.