Hi Everyone, and a warm welcome to my new followers!
The issue with the temp fencing after demo has been resolved, and the Guy's came to pick it up this afternoon. Luckily I took one last pic of it before it went! ;-) Just look at those 100 days (almost) of weeds!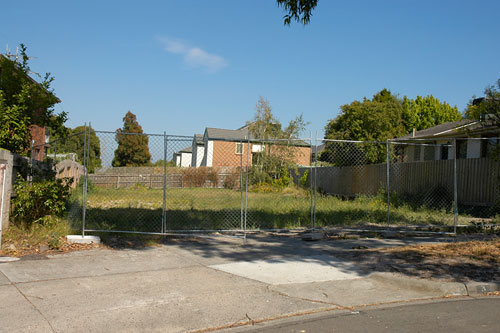 After talking to Henley, they were quite happy to provide their own (which I have paid for in the contract), so I don't have to pay for any extension to the time. What I do have to pay for is the damage done to one section of fence, by the demolishes when they took the Tulip tree out. Unfortunately, it will cost us $50 + GST, and I would 'like' to send the bill to the demolishes, but don't think I stand a chance! Could be worse, though...at least I received my $1800 security deposit back from the Council even though their footpath is mashed!
I found 2 beautiful tables today!! One is a hall table with cabriole legs, and although slightly smaller and the wrong colour, it would probably look perfect! I would need to sand the frame and legs back (top is natural wood), and then paint it an off white and then distress it a bit on the edges. I would keep the top natural, I think, just polished a bit with bees wax. The reason it is smaller than what I would like, is the mirror I have had my eye on is 48 inches wide, while the table is 112cm wide (about 44 inches). To have the fairly elaborate mirror bigger than the table, would perhaps dwarf the table into insignificance! I'd also need to go to the display home and measure the space just to see if it may be too small.
Although I'm sure it would go perfectly in the Lounge if it wasn't right! It is on sale for $487.50 reduced from $650....and the shop will warehouse it for free until I need it!! No photo of it, though.
The other table I spotted is a French Oak extension table, complete with cabriole legs too. This table is a second/damaged or floor stock, and is on sale for just over $1000. Bargain considering it's usually about $4000. I won't be getting it just at the moment, though...I'll continue to look! But it would look perfect with the chairs I love, too.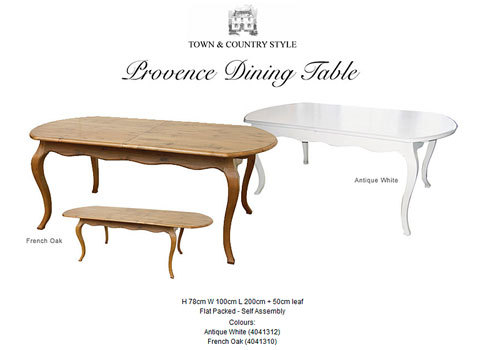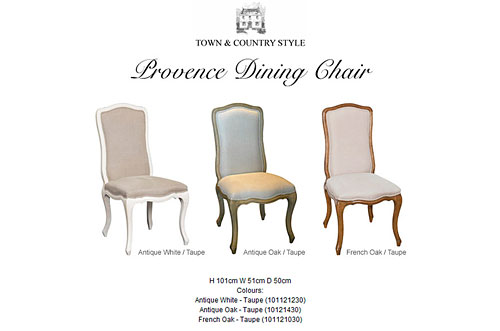 Both these images are from one of my favourite shops:
Town and Country style
Just to finish off, I bought some more paper today for a few canvases I have in mind, one which has to be finished by Sunday week! I had had a great idea for 5 canvases for my daughter's room. They will all feature trees, one will be a large square one with lots of flowers, butterflies a bird and an owl, while the other 4 will be smaller, and feature the same tree, but in different seasons. It will probably take me a year to complete, but I guess it will be that long until she is in her room!
I also just have to show you this I bought a while ago..well, I actually have 3, and plan on hanging them above my Daughter's bed all in a row. Lovely!!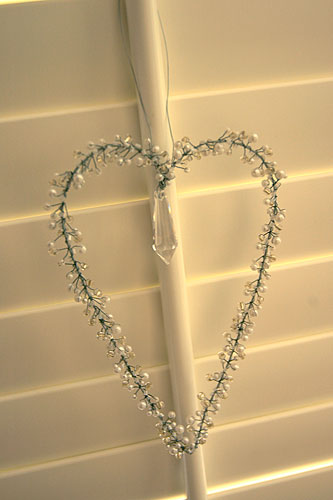 I have to think long and hard about how to decorate my Son's room! It will most probably be the typical red, white and blue (as he has mostly that anyway!), but will decide on canvases eventually. I originally wanted some bedlinen with English Beefeaters on them, but do you think I could find any? He likes pirates at the moment, and has new bedlinen in red white and blue in that theme, so I may incorporate that somehow.
Still plenty of time...