I had been back and forth about 3 times today, and they were making steady progress on the walls for the second storey. I spoke to the 'head chippie' and voiced my concerns at the forecast of severe winds for tomorrow. He said there is no chance of the frame falling down and smashing into any neighbouring houses, but I'll still be worried! There are a lot of potential projectiles lying around the site, not to mention 2 piles of windows ready to be installed, that could easily be damaged by flying debris. Time will tell...
The roof trusses arrive tomorrow, and will be erected (weather permitting), as there are only 3 internal walls to add, those being the staircase curved wall and the 2 wardrobes adjoining it. Fingers crossed that the wind isn't as bad as predicted...but I won't hold my breath.
The gates were left open this evening, and some scaffolding had been delivered. I'm thinking this is most likely for the roof, so the gutters, fascia and tiles can go on once the trusses are up. The chippies have to be finished by Friday, as the plumbers are coming for the rough in!!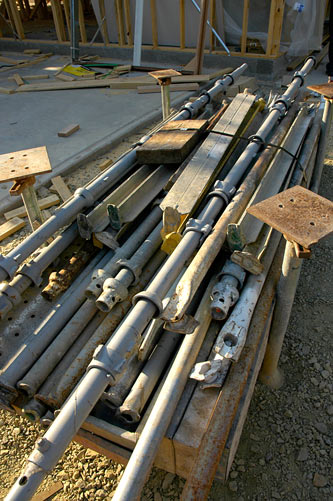 The stair void has now been sealed with temp scaffolding, and a ladder: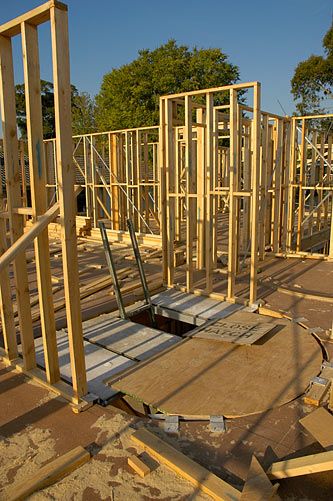 The upstairs TV area for the kids. These windows had to comply with RESCODE and have frosted glass due to the over looking issue: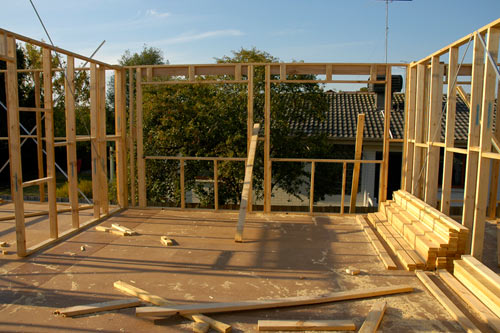 The 'Void' next to my Son's wardrobe for the ducted heating to go downstairs: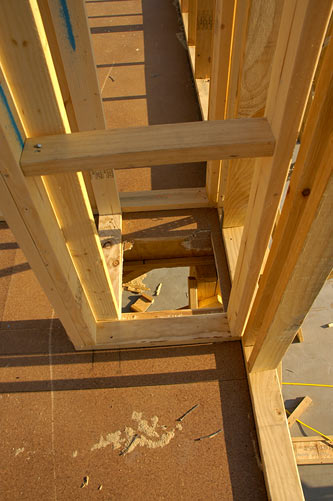 View from the bathroom window into the family room below(which may have a roof tomorrow!):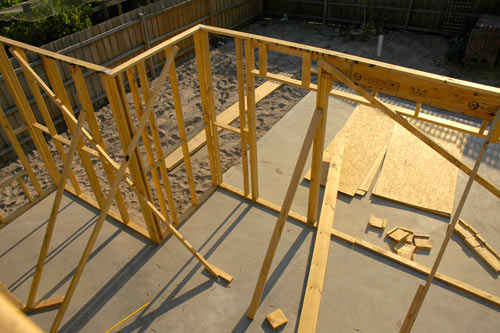 There is a biggish gap between 2 particle boards in the TV area. I'm not sure if it is for expansion and will be filled, but I will take it up with the SS at our 'official' meeting: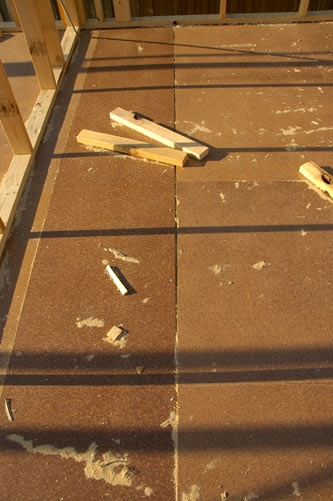 The WIR...bigger than any wardrobe I've ever had before!: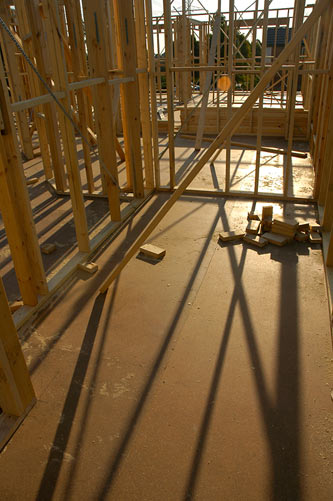 Where upstairs frame does not meet a joist: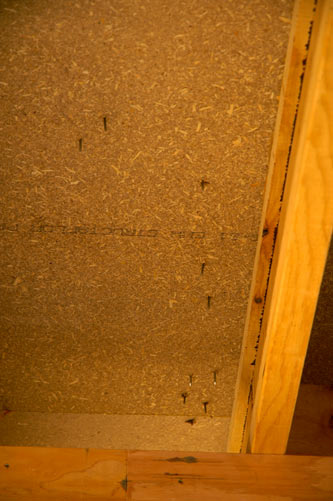 Fingers crossed for tomorrow and the severe weather, I'm not looking forward to it...for once.