As far as I could tell the plumber still had not turned up to do the rough in...(I didn't do my 'stalk walk' today!), hopefully tomorrow is the day.
On my drive-by this morning there was a lovely pile of brickies sand for the mortar (off white). I was actually expecting white sand, but it's certainly a lot lighter than the yellow sand they use for the 'natural' mortar, so I guess we are pretty safe with the right colour! I was also reassured by some members on the
Homeone Forum
that their off white mortar sand was this colour too. Thanks girls!!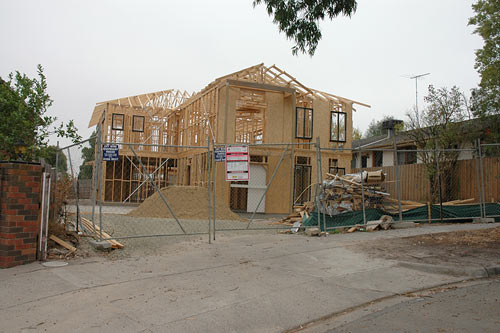 Later this afternoon I was pleasantly surprised to see that all of the roofing scaffolding had been installed! Just need a delivery of the gutters, fascias and tiles. I'm hoping that will occur tomorrow!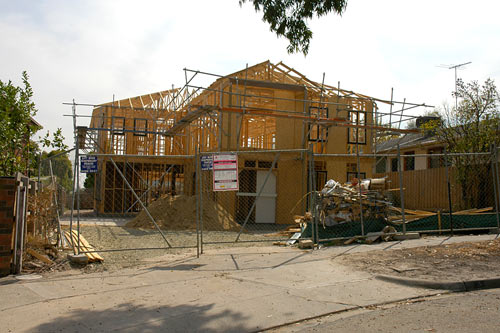 I have been in contact with our CSA at Henley to discuss the missing bar on the awning windows above the garage. She couldn't really offer much of an explanation, other than they will be installed later. I'll keep reminding them!! At least now they are 'officially' aware there is a mistake.
What will tomorrow bring, I wonder!