What a nice surprise today to see the roof scaffolding had been taken away, and we could see our house in all her glorious frame, windows and roof all complete without the 'mess'! Doesn't she look lovely! We are just waiting on the green wrapping, then the bricking can begin!!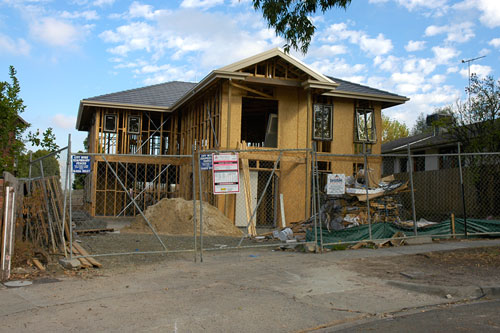 Still no word from our CSA with a time for our site meeting with the SS next week, and we didn't receive a call from the CSA manager about the letter. With any luck, it's all been taken care of, and we will be receiving a new letter with the 'correct' dates on it.
I still have numerous loads of washing to do to add to the 5 I did yesterday and the 3 done today. At least the furniture is drying out and not looking so warped, and I have about 5 boxes to go back into the new storage place. It will end, one day soon, I'm sure...