Despite the horrific winds, dust, falling gum nuts and drizzle today in Melbourne, the chippies were at it again! The roof trusses were delivered...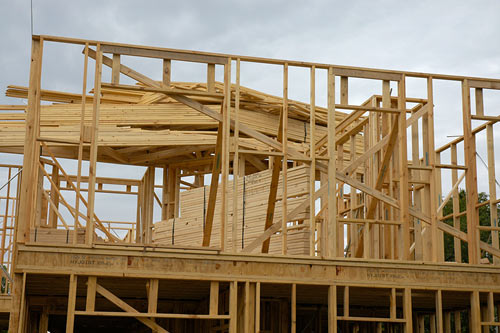 ...and the next 3 photos show the progress during the day (including bracing board around the front door, and scaffolding: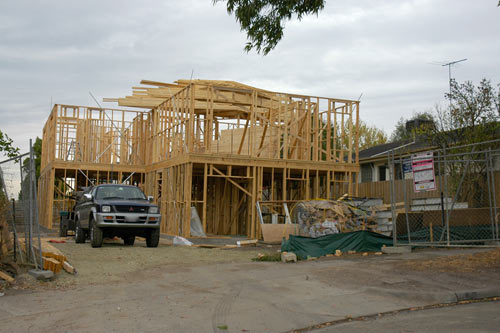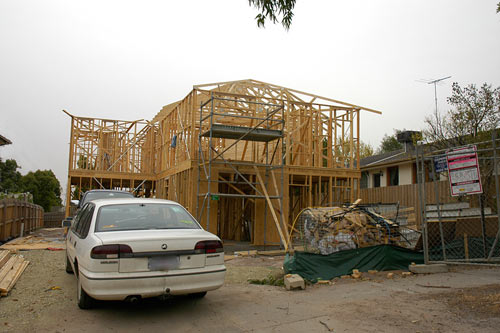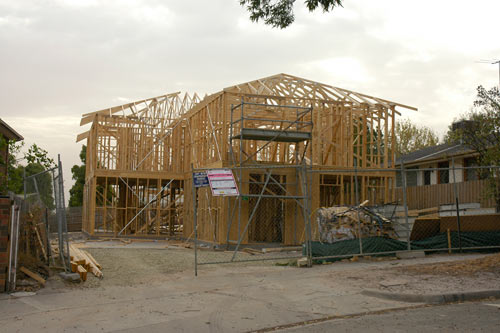 The curved wall and wardrobes of the adjoining bedrooms were framed up as well: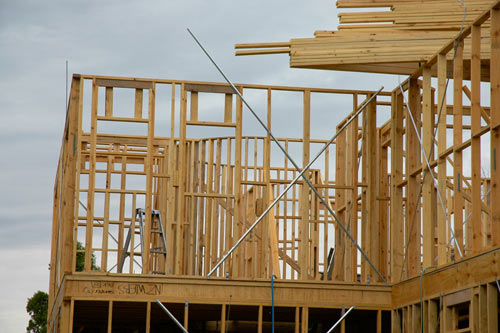 Not sure where these are going, but I'd imagine they either form part of the family/meals or the alfresco: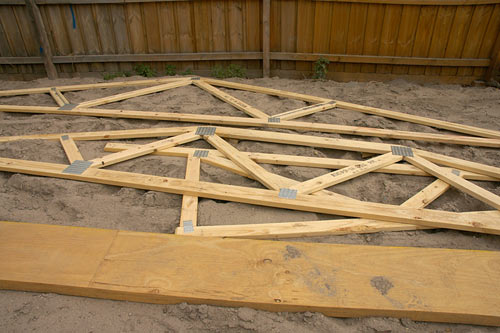 The long view down the hallway from the stair case (or ladder at this stage!). Looking from the street, the upstairs MB window did not sit in line with the double front door frame. I hadn't picked it up before, and I started to panic a little. It wasn't until I had a look from the inside that the bracing board around the frame hasn't been cut off on the right side. Panic over:
To finish off, the view down the north wall. The laundry door, large lounge room window and right down the end is the meal area window:
The chippies still have a bit of work to do before Friday. The remaining roof trusses need to be installed, the rest of the bracing board around the windows and build the frame for the portico and the alfresco, as well as the roof trusses for these areas. Could be interesting with the forecast 'rain' for Melbourne. Does anyone remember what 'rain' is??